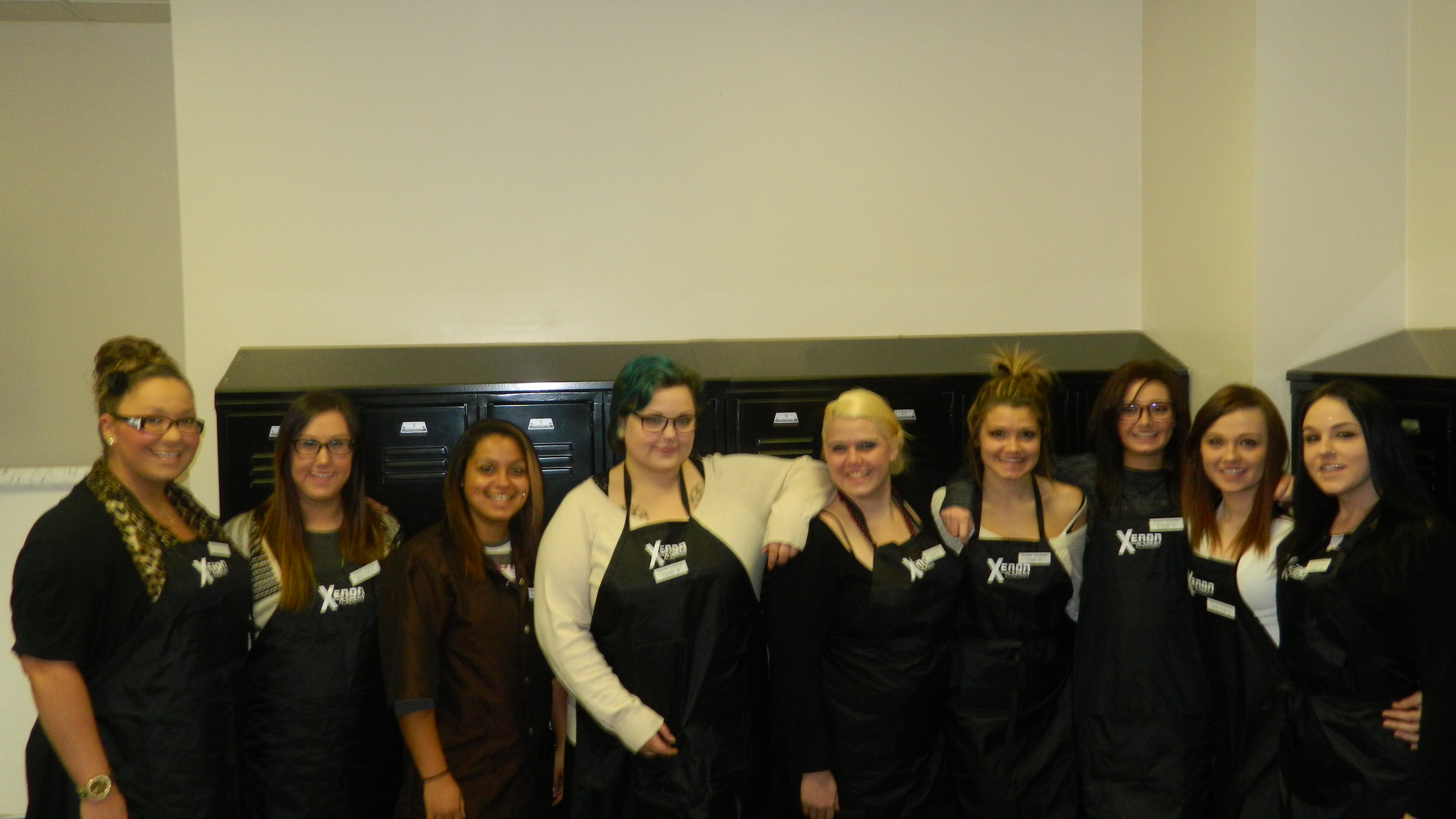 AURORA BASICS CLASSROOM FUN!
Posted on December 3, 2013 by Susan Peel
Basics Class fun learning
During basics we have to cover all the "basics" of Cosmetology. At Xenon in Denver we like to spice it up a little bit and make it as much about learning while having fun. During the skin care unit, esthetics educator Jen throws a slumber party. The students come in their favorite pajamas and slippers and spend an entire day doing facials and skin care. On the fun scale, many of the students feel like this is the highlight of their Basics training. At the end of the day everyone is a little bit more relaxed in their new surroundings and a lot more knowledgeable about skin care.
Aurora Campus