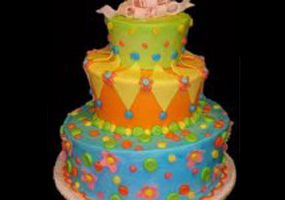 DO WE DO FROSTING?
Posted on October 16, 2012 by Susan Peel
Front Desk Funnies:
The life of a front desk extraordinaire-
As I arrive at work on a daily basis I think of all the duties that have to be done: the continuous pile of technical's, the bazillion phone calls, and the so called "homework" in my box to complete.   But not a day goes by where we don't have a moment of relief that sends us all in an uproar of laughter. For example, the time when I took a phone call.
Me: Xenon International Academy this is Brittany.
Caller: Yah, I was just wondering what kind of frosting you guys do.
Me: (Kind of caught off guard) do you mean highlights?
Caller: Yah!!
So I schedule the appointment and hang up and say, Tashia do we do frosting here? (Tashia abruptly burst into laughter)…
So now I know when a client calls and asks for frosting I will know they are talking about their hair and not their birthday cake!
Brittany Client Service