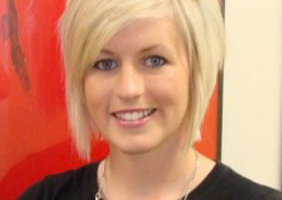 FALL FASHION OUTLOOK
Posted on August 23, 2012 by Susan Peel
WOW can you believe that the fashion for fall are pieces I would shop for in my grandmas closet? I can remember looking in my grandmas things thinking to myself who would wear this? Its back, the animal print, floral, lace, knit tweeds and even shawls. I guess after all my grandma does have a sense of style!
While here at Xenon, Im finding more and more that the clients needs are something I would like to call-simple elegance. The styles that they request are simple, in the fact they want soft braids, simple twists, smooth curls, peek-a-boo of color, and little extras added to the hair. Everything that fashion critics say will be hot this fall.
Along with fashion and hair, make-up seems to be following the same trends soft, simple, elegant
So after getting the verdict from New York fashion about this years fall fashion I am anxious to tell and try these fall fashions on my clients!
Michelle B – Grand Island Campus