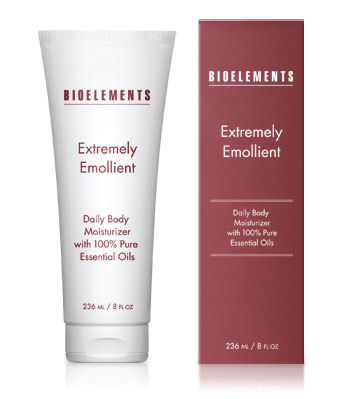 FAVORITE WINTER SKIN CARE PRODUCT
Posted on February 19, 2013 by Susan Peel
My Favorite Winter Skin Care Product
The winter months can be a struggle for our skin, continually being dried out due to the weather, constant hand washing, etc.  I have found that Extremely Emollient Body Crème by Bioelements can keep the "winter" out of my skin.  What makes this product so great at smoothing and nourishing the skin while protecting against environmental aggressors? -It's the aromatic, signature blend of 100% pure essential oils and the moisturizing, smoothing and energizing antioxidant. 
I use it right after my shower while my skin is still damp.  Another good thing is it works great as a natural deodorant to help keep the body fresh all day!
This is a must have in your skin care regimen!
Tiffany Bluvas-Esthetics Educator