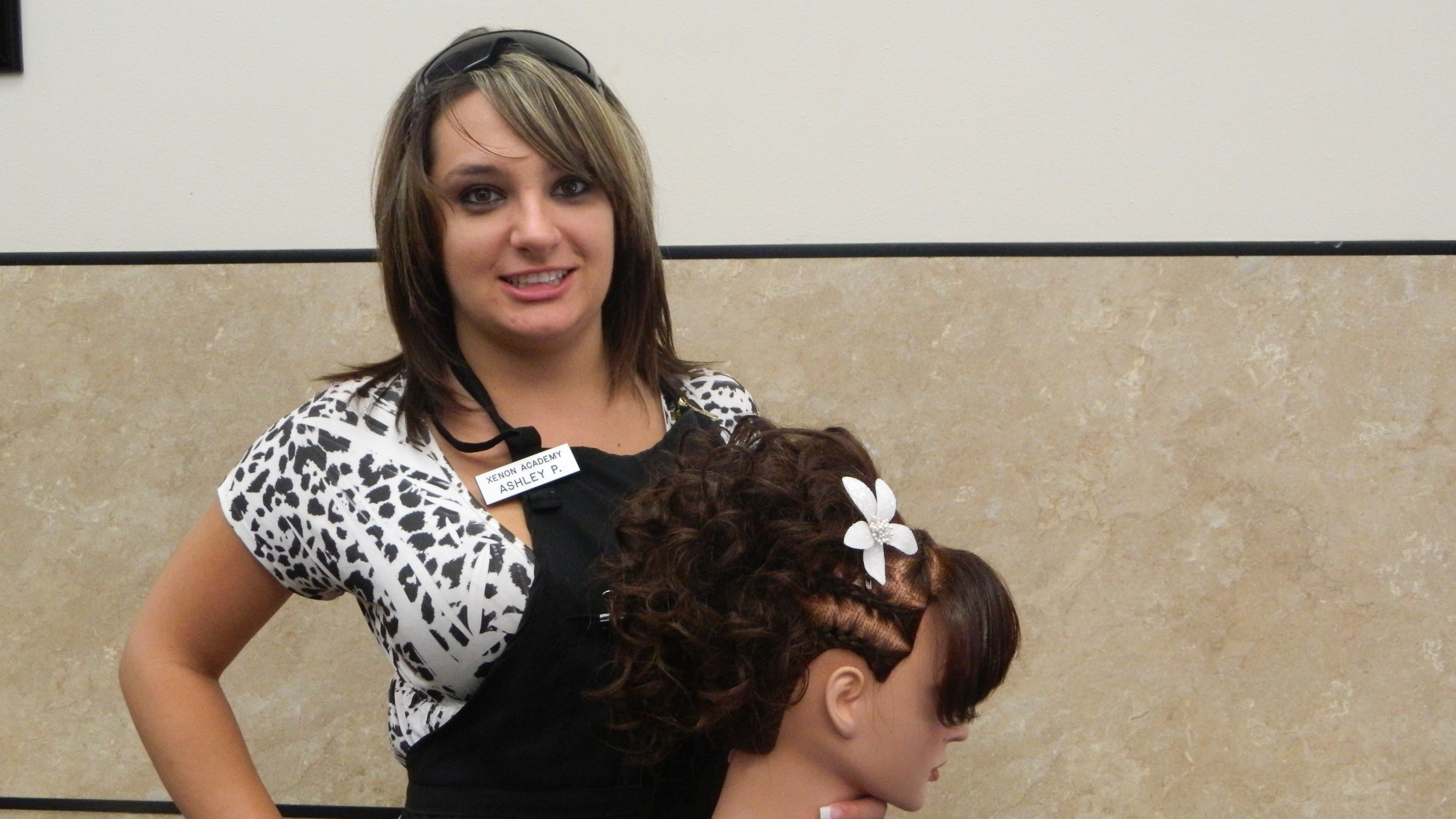 FIRST CLIENT!
Posted on October 15, 2013 by Susan Peel
My First experience on the floor:
Every cosmetology and esthetic student fears the same thing. Their first client on the clinic floor. It always comes faster than expected and no matter how prepared you are with your technical skills, everyone has butterflies and the fear of forgetting what to do.
 The salon is a second home to Ashley whose mom owns a salon. Ashley has spent all her life in the salon and couldn't wait to get on the clinic floor and start doing hair.
"Finally after ten long weeks of classroom time, I was going to the floor. I was getting away from mannequin hair and into real human hair. All of the excitement and preparation could not take away all those butterflies flying around in my stomach. I was so nervous. My first client was a perm. I am sure my heart stopped for a moment. Blue and yellow rods. Yup! I thought I would never finish. Thank goodness the lady was very nice. Another student helped me wrap the perm. It took the two of us four hours, but I did it. With the help of my instructors and other students I got through it. The client loved it and it looked great. There is a lot of teamwork on the clinic floor and you are never alone. This business won't always be easy but it will be worth it."
Gretchen Olsen
Clinic floor supervisor
Ashley P, Junior 1
XenonAcademy,Denver