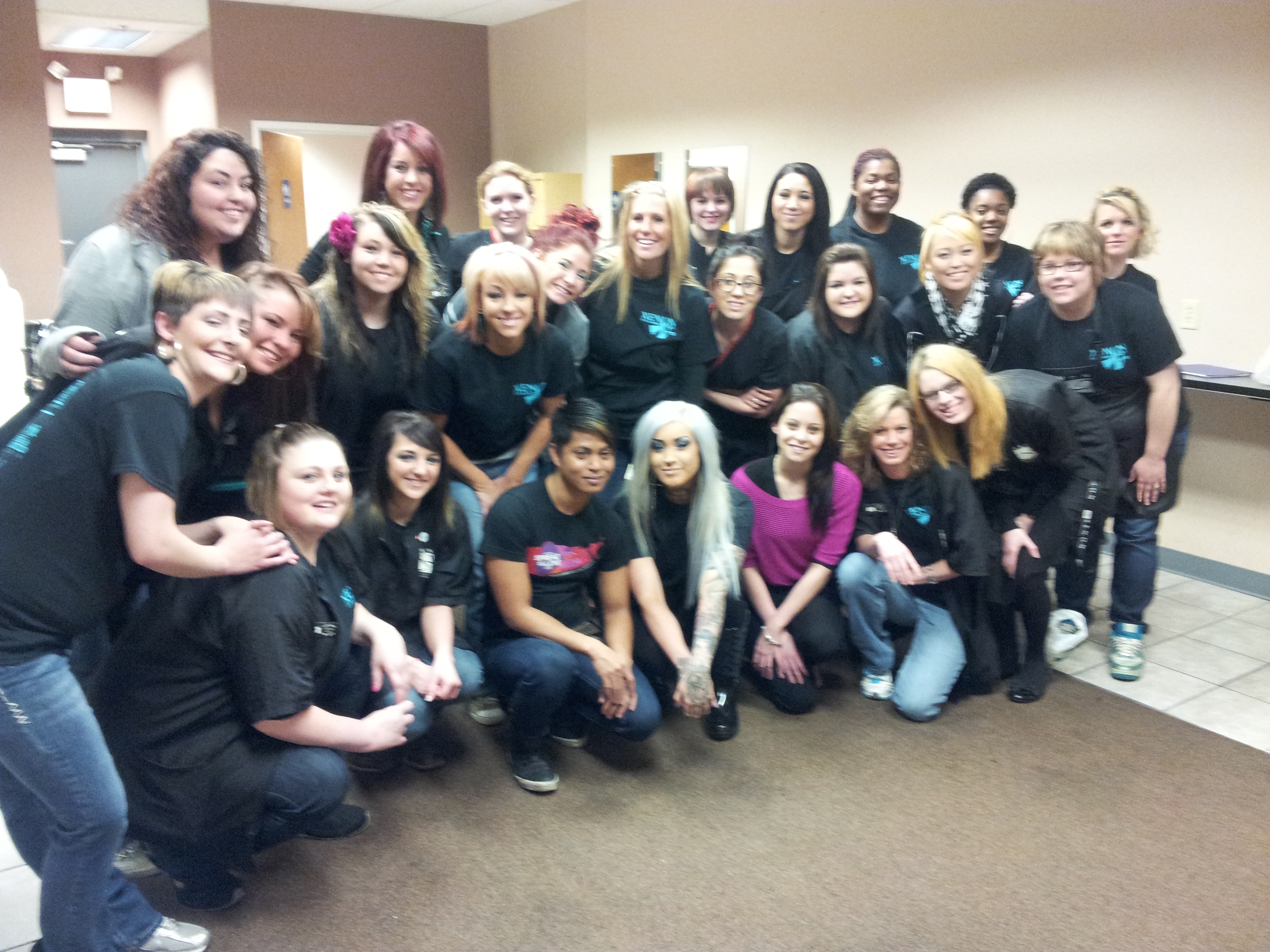 OLATHE CAMPUS HAS CUT-A-THON!
Posted on April 19, 2013 by Susan Peel
Today is a very special day here at Xenon in Kansas City.  It is our cut-a-thon.  We are uniting the students and all of their talents to raise money towards the National Center for Missing and Exploited Children.  We have amazing specials just for today's festivities: $5 haircuts, $5 mini manicures and $5 mini facials which will be donated towards the NCMEC. 
We were also privileged enough to be chosen as one of the schools in the MATRIX Spread the Love campaign.  We have two of the Spread the Love ambassadors with us today sharing their journey and how they got to where they are today.  They have expressed their passion for this industry which inspires me and others to be more passionate about our talents. 
This is one of the main reasons why I chose Xenon.  I love how they focus on not only our education but helping the community and being completely hands on.  You feel the passion and love for what we do here. 
Kelly Lavey
Esthetics Student-Xenon Olathe