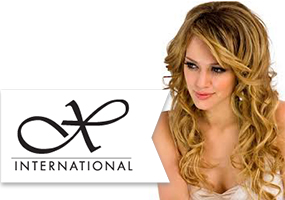 SCRIMPING?
Posted on October 16, 2012 by Susan Peel
Scrimping… Only Sam Villa could make this sound good~
So I know what your thinking, "Scrimping?" Isn't that when we save our money? Nope! Not at all! Only Redken's Sam Villa could turn an unusual word into a technique used to create volume. In a resent blog, Sam demonstrates a curling technique using a flatiron/ crimper hybrid. When I first looked at this iron I instantly shuttered. Flash backs of fried crimped hair and the scent of aqua net rushed through my head. But after watching his video, my fears were calmed and I am now sold on scrimping.
Using Sam's texture iron the process of scrimping roughs up the surface of the hair on guests that have fine limp or long hair that doesn't hold curl. Watching the demonstration it all makes sense.
If you haven't checked out Sam's website (at samvilla.com) get right on it! Also friend him on Facebook. You'll have access to daily tips and techniques and also watch videos for inspiration. You can also post questions for Sam to answer! What an amazing way to get great advise from a Hair Master~
Patricia – Aurora Campus