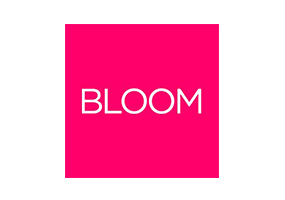 SPREAD THE WORD!
Posted on October 17, 2012 by Susan Peel
How many of you have Facebook, Pinterest, or Instagram accounts?
Xenon is proud to partner with BLOOM.COM, the new social network created just for the beauty industry.  Today, our Omaha campus welcomed back Stacey Falk, BLOOM.COM's talented and energetic representative.   Stacey returned to make sure students understood what BLOOM is all about!  Bloom is a brand new social network where stylists, makeup artists and nail technicians can showcase their own work in their personalized look book.  Stacey also announced an amazing contest in which ALL 6 Xenon locations are going to participate in.
1. Students will start to build their own look book by taking pictures and posting onto their own BLOOM account look book.
2. SPREAD THE WORD! Tell your customers, friends, family and co-workers to log onto your account and hit LOOKS GOOD for all the looks they like.
3. Great prizes will be awarded to each individual campus' top 3 students.
Stacey spent time on the student salon floor helping our students get a jump on things. She'll also return next week to check in.
So get on board! Discover the hottest looks, makeup, haircuts and styles, what's new with nails and the products it takes to achieve and keep those looks looking great!
Mechelle Capra
Campus Director