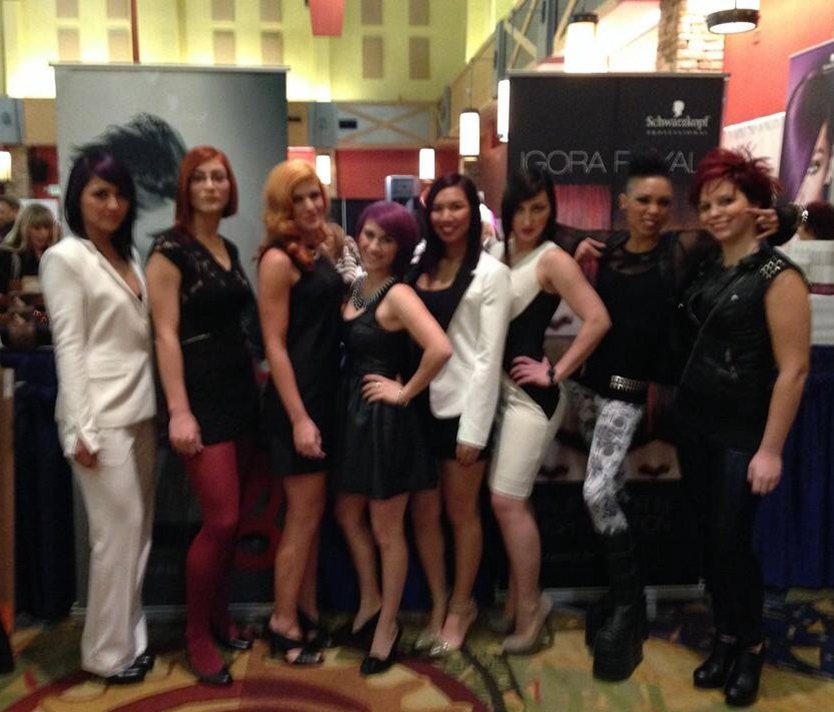 STUDENTS LOVE FALL HAIR SHOW!
Posted on November 14, 2013 by Susan Peel
My favorite thing about the Hair show
My favorite thing about the hair show was the participation by our students.  Matrix, Surface and Schwarzkopf all recruited our students to help at the show. Some were models but many of them worked in a variety of other capacities behind the scenes. The students were not only working the show, they were attending every class they could. While attending a class given by Jen Plank, Jen asked how many attendees were students. Xenon made up 2/3'rds of the student attendees. Our Xenon students not only attended, they willingly participated in the workings of the show. The experience that the students received will serve them well in the years to come and look really good on their resumes.
Patricia W-Aurora Campus