December 22, 2021
The Ultimate Guide to Financial Aid
If a career in the beauty industry has always been a dream of yours, then chances are you may have a lot of questions about how you're going to be able to pay for school. We're here to tell you, you're not alone. Many of our students have questions about financial aid* and we are here to help answer some of them!
What is Financial Aid?
Federal financial aid is funded and backed by the federal government to aid students toward gaining a higher education. These funds are awarded to students who qualify, based on need.
Because these funds are government-controlled, schools must be accredited with an accrediting body such as the National Accrediting Commission of Arts and Sciences (NACCAS) and then approved by the Department of Education in order to verify that students are receiving a quality education.
The Different Types of Financial Aid
There are three main types of monetary aid that are available. All of which can be applied through the FAFSA®.
Unsubsidized Loans: Unsubsidized loans are distributed through the FAFSA® to those who qualify. These loans are the full responsibility of the student. You are not required to pay on these loans while you are attending school, however, they will be accruing interest from the moment you utilize these funds. It is one of the many reasons it is suggested you pay on these loans while in school to avoid compound interest.
Subsidized Loans: These types of loans are awarded through the FAFSA® to those that qualify, but the interest is paid for by the federal government while you are in school, as well as while the loan is in deferment. While you do not have the same risk of compound interest with these loans, the loan is still subject to interest once you have left school and have begun paying on them. For this reason, it is suggested that you make payments on these loans while in school if possible.
Pell Grant: This grant is a subsidy of the federal government, that does not need to be paid back and will not accrue interest. The Pell Grant is a need-based award, and its distribution is determined by financial need and is limited to graduate years and programs.
How to Apply for Federal Financial Aid
Applying for federal aid is done through the Free Application for Federal Aid or FAFSA®. The FAFSA® application will help determine how much funds you can be awarded if you qualify. This is done by looking at current and past income, as well as your personal and family education history.
At Xenon Academy, we are proud to offer financial aid for our cosmetology, barbering, and esthetics students who qualify. If you are planning on using financial aid, the first thing you will need to do is apply through the Free Application for Federal Student Aid (FAFSA®).
We understand that this process can be confusing, that's why we're here to help! Our business office at our campuses is available to you to help you during this process. Members of our financial team are available to answer any questions you may have and help you fill out your application.
How Much Should You Borrow?
There isn't a right or wrong on how much you should borrow for your beauty school education. Some students will borrow enough to partially pay for their tuition and others will borrow enough to cover their entire tuition. While we can't tell you how much you should borrow, here are a few tips to help you determine how much to borrow:
Estimate the full cost of your education: Figuring out what college will cost is not often a quick calculation—but it's a crucial step toward borrowing the correct amount of loan debt for you.
Research your earning potential: For a student loan to be manageable, the total amount you owe should be less than your starting salary after graduation. Remember to also give yourself time when reaching this potential.
Think long term: It's hard to consider payments that won't come until after graduation, but you still need to consider the month-to-month implications of what you borrow.
When it comes to student loans it's important to keep a healthy mindset about debt. While debt isn't fun, reasonable amounts of student debt can be one of the best investments you could ever make. Especially because it can help you get to the future you've been dreaming of!
Beyond Student Loans
If student loans don't sound like the right option for you, there are more funding options you can choose from that go beyond traditional student loans and federal grants. Here at Xenon Academy, we also accept:
Cash Payments
Payment Plans
College Saving Plans
Scholarships
Grants
We understand that student loans aren't always the best option for everyone. Finding the right financial solution for you is one of the first steps you need to take when starting your beauty education. For more information on any of the above financing options, please reach out and we'd be happy to go over them with you.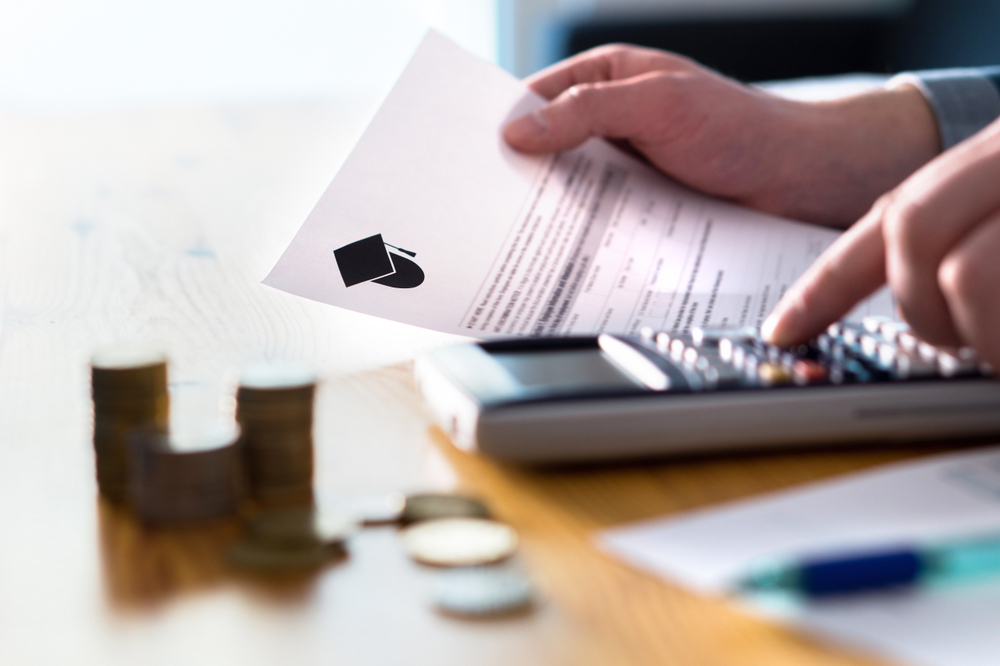 Ready to Become a Professional?
At Xenon Academy we are ready to help you reach that dream. We strive to go the extra mile to help each of our students feel prepared and ready for salon life. If you have any questions about our school, programs, financial aid*, or scheduling, please contact our team. We are happy to answer any questions you may have about starting your education in the beauty industry. 
*Financial Aid is available to those who qualify.