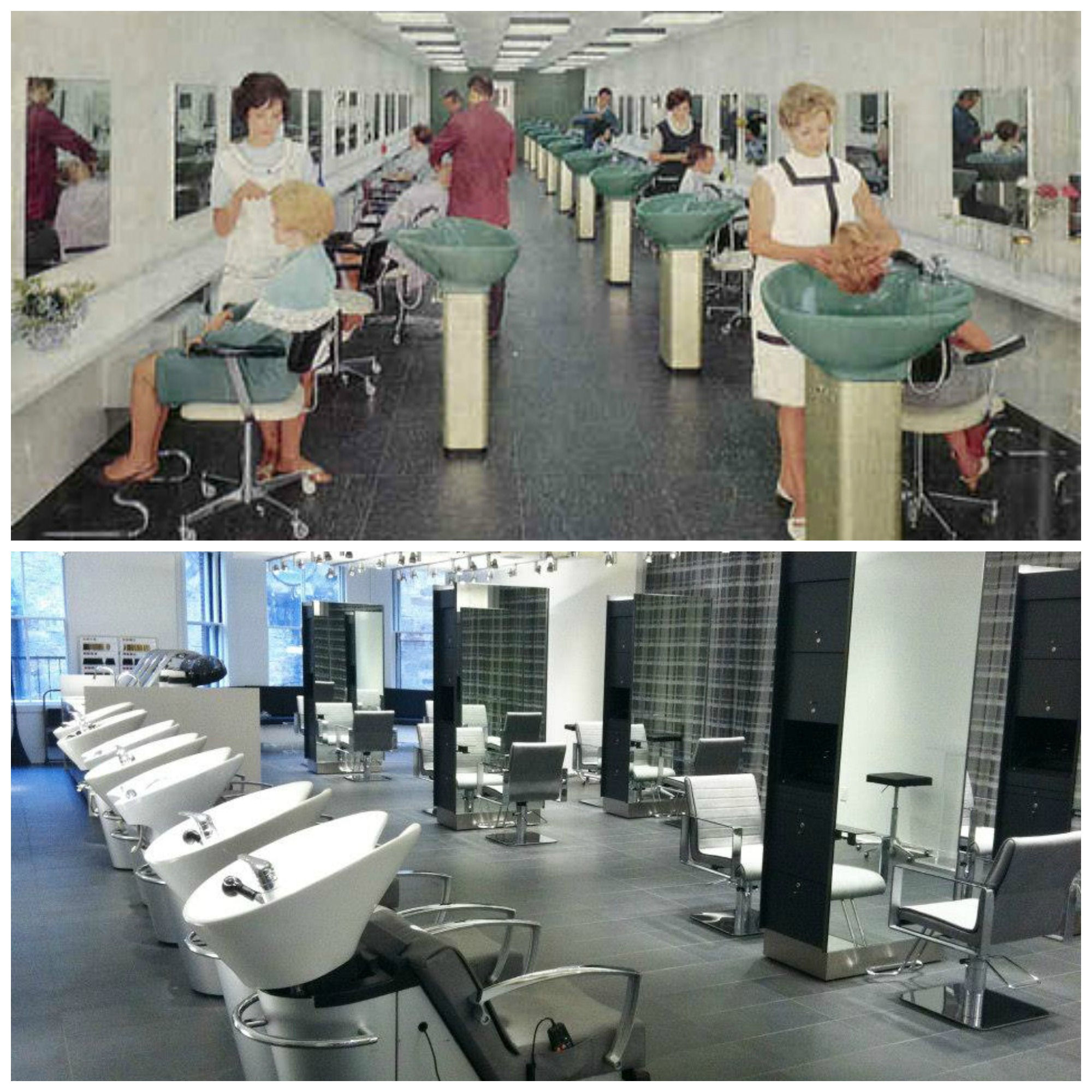 THEN AND NOW…
Posted on July 8, 2013 by Susan Peel
Then and now… how beauty school has changed over the years                                                                                                                                                     
In 1977 and 1978 when Denver Campus director Patricia Westra was in beauty school she was required to wear a polyester uniform and white nurse's shoes to school every day. Clients smoked cigarettes during hair services while students were using aerosol hairspray. Farah Fawcett was all the rage, and students were learning to use blow dryers and curling irons in place of rollers and hooded dryers. The client was going from the once weekly shampoo roller sets to the care free curly perm requiring very little maintenance. The industry was changing from bubble headed gum chewing "beauticians", to well-educated trendy stylists who would change the industry and forever leave their mark on the profession of hairdressing.
The care free natural look opened up a whole new world to hairdressers who took charge of the industry and developed hair care products such as shampoos, conditioners, and styling aids to support their new care free styles. Vidal Sasoon coined the phrase " If you don't look good, we don't look good." Hairstylists were no longer called beauticians and were becoming revered as trend setting fashion artists.
Today, 35 years later, our students train in New York City with renowned hairdressers Daniel Rodan and Ammon Carver directors of education for Matrix International. The students are allowed to wear clothes that are reflective of the latest styles as long as they keep it professional. Many of our students have attended college but wanted more so decided to branch out and focus on their creativity by attending Xenon Academy. The students graduate with so much more than basic beauty school training. They learn business building, client relations and product knowledge as well.   There has been an incredible metamorphosis in beauty school since I977-1978 when Patricia was a beginning student.  I emphasize "beginning" student because this career is ever changing and evolving. " It is truly an honor to work for a school that was inspired by one of the 50 most influential hairstylists of our time… Xenon" said Patricia Westra.  Hair stylists are eternal students. I can't wait to see what the next 30 years of learning has in store in this amazing field of beauty. Whatever it is I'm sure Xenon will be right there leading the way. 
Aurora, Colorado Campus