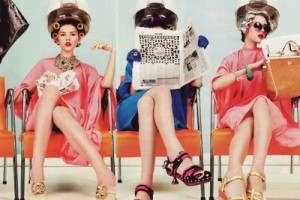 WHEN DID I KNOW?
Posted on August 20, 2013 by Susan Peel
Blog topic: When did you know you wanted to be a stylist?
I remember when I was a kid and would watch my grandma work in her small town salon. I was fascinated with what I saw her do and how happy her customers were when they left. I loved seeing the transformation that took place and I knew then that I wanted to follow in my grandma's footsteps. The idea of making people feel good about how they look is such a rewarding thought. There is no better way to put my mark on the world than to help people look the way they feel!
Kristy F.
Grand IslandXenon Campus Student