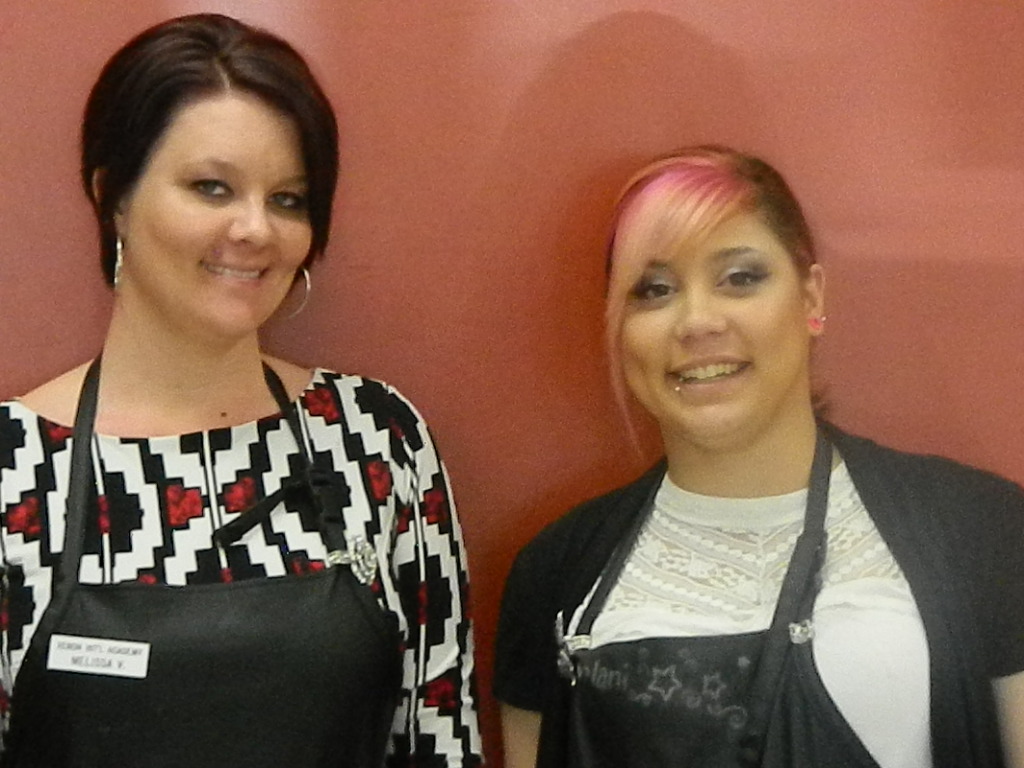 WHO CHOOSES COSMETOLOGY SCHOOL?
Posted on February 14, 2013 by Susan Peel
What motivates someone to go into the field of cosmetology? As an educator I know that the reasons are as varied as the students who attend our school.
 Melissa VerVaecke , 33 has been a stay at home mom for the last eight years and has two children ages 14 and 8.
"I wanted something that would be challenging, rewarding and ever changing. I have always loved the beauty industry, and there is never a dull moment." Returning to school has been motivational for Melissa's 14 year old daughter who aspires to follow in her mother's footsteps and  attend beauty school when she graduates. Xenon looks forward to welcoming her on board in a few years.
Neolani Spears is a 19 year old who aspires to be a special effects make-up artist. Neolani chose the full cosmetology program at Xenon because she says "I wanted to have the whole package of hair, skin and nails when I go into the industry." Noelani chose Xenon because she "loves how we give back to the community" which set us apart from other schools that she visited.
 Cosmetologists are one of those rare professions where we touch others. We gain their trust through our knowledge and artistic skills. It is truly a profession like no other. What are your reasons for choosing this field?
Gretchen @ Aurora, CO Campus