Why Choose Xenon Academy? How We Can Help You Succeed!
Posted on November 24, 2021 by Xenon Academy
Do you love all things beauty? Does a career where you can use your creativity to help others look and feel their best sound like a dream? Beauty school might just be the perfect place for you!
At Xenon Academy, we've been teaching the next generation of beauty professionals using salon-quality tools and techniques for over 35 years. From day one, our goal is to make you feel welcome and immerse you in an education that aims to prepare you for success.
We strive to help develop our students to become successful beauty professionals. Our graduates have a strong reputation for both beauty and business skills. Once graduating from Xenon Academy, we want you to feel prepared to enter the beauty industry.
Why Xenon Academy?
Grow Your Creativity
Here at Xenon Academy, we want you to be able to find yourself. When you enroll with us, you'll see that we strive to be more than a school: We are a family. You'll become a part of a supportive community that encourages you to reach your full potential. We want to help you grow and find success in this industry.
We have always held ourselves to high standards to create a school for everyone. We focus on transparency and professionalism. Our schools strive to create an environment that is positive, constructive, and honest. If you're serious about creating a future for yourself in cosmetology, then Xenon Academy could be the place for you.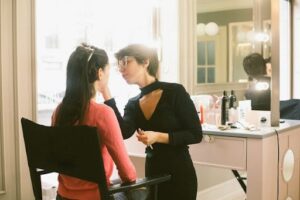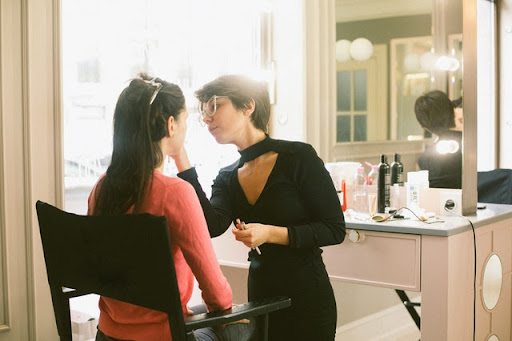 Access to Industry Leaders
Part of the Xenon Academy experience is that you'll learn from industry experts who were once beauty school students just like you. Our educators have decades of experience as stylists and educators. As a part of the Xenon family, you'll be put first. Our educators will push you to succeed so you can become a beauty industry professional. Because our educators understand what it's like to be in your shoes, they're perfect to serve as your beauty mentor.
Our educators have one goal: To train the next generation of industry professionals. With over 35 years of experience, we have helped several generations of beauty enthusiasts find success. We are dedicated to keeping up with the latest developments in the beauty industry and teaching them to you.
Study The Latest Trends
We are a proud Pivot Point® Legacy Partner School. The Pivot Point system has been a staple in the beauty industry for over 50 years. Their curriculum standards are well known throughout the industry. Recently Pivot Point released Lab 2.0, which gives students a chance to learn digitally. It's fully mobile compatible, so you'll have all the latest beauty information right in your pocket!
Pivot Point's innovation and willingness to adapt to the current trends help set them apart, but their content and dedication are what makes them one of the best.
" Pivot Point International's philosophy of lifelong learning encourage(s) growth and professionalism in an industry that is built on help(ing) everyone look and feel their best." – Pivot Point® International
Once you've mastered the basics, you can start to gain practical experience in our student salon and spa. Here, you can perfect your craft on real clients*. Before graduating we want you to feel prepared and confident for real work experiences.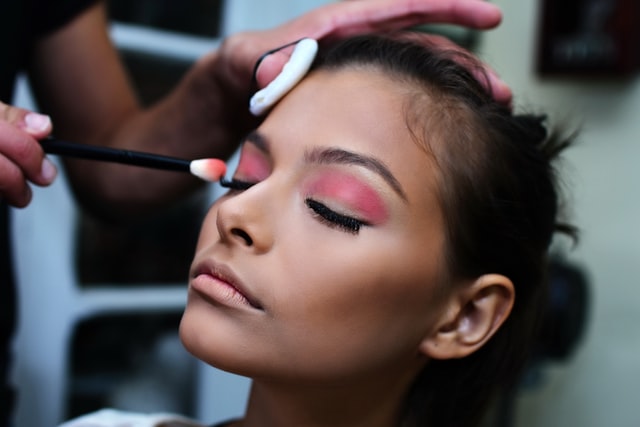 Career Preparation
Beauty school is the first step towards creating your beauty career. We believe that cosmetology training should provide more than basic training. We want you to be set up for success after graduating. That's why our cosmetology program goes beyond basic training and offers career preparation. Our career prep class can teach you:
Prepare a resume
Prepare for interviews
Build an Instagram presence
And more!
You'll also be given the opportunity to participate in contests, salon recruiting events, and connect with guest speakers. We've earned our reputation in the industry and want to help you do the same.
Become a Leader
There are so many exciting ways a career in the beauty industry could benefit you. Because the beauty industry is ever-changing, there are always opportunities available. No matter what your career goals are, we can help you get there. Our salon success and management classes are just some of the lesions in our programs that can help you prepare for your future.
Ready to Get Started
Are you ready to join the Xenon Academy family? If beauty is your passion, then now is the time to start pursuing your career.
We have two convenient locations in Nebraska. Our Grand Island location is the perfect place to get your start because agriculture is always bringing in new people and opportunities. While the Omaha location is an exciting city, home to many successful businesses. It's a perfect place to make your mark!
Contact us about our programs, financial aid*, or any questions you may have and a member of our admissions team will happily answer them. We can't wait to hear from you!
Don't miss out on what our students are doing! Be sure to follow us on Instagram and TikTok!
*Financial aid is available to those who qualify.
*All work performed by students under the supervision of licensed professionals.⁠