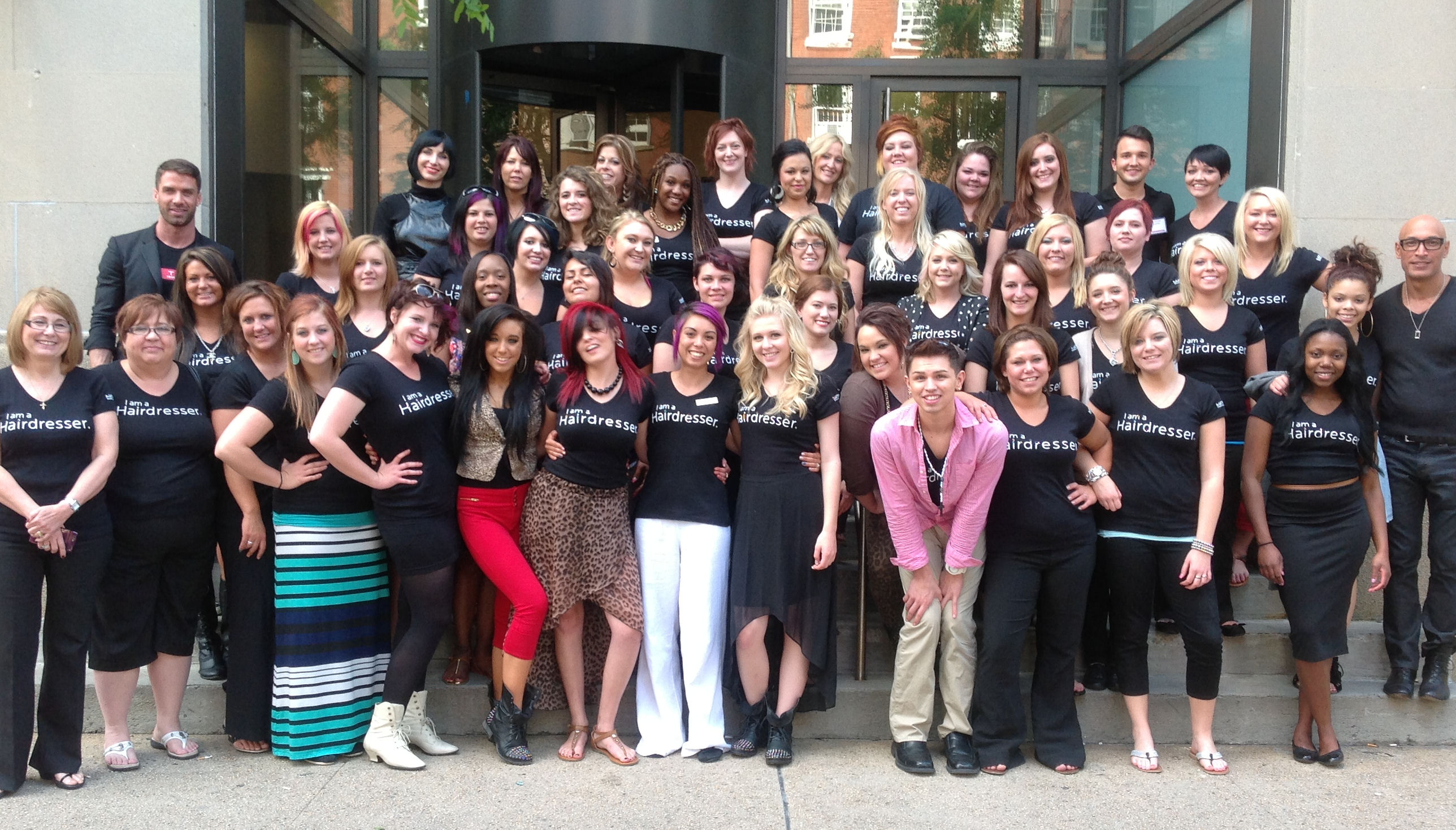 XENON STUDENTS IN NYC!
Posted on June 20, 2013 by Susan Peel
A Trip With The Students
I have to say I love how much the students reacted to Dr. Lew.  I personally think Dr. Lew is amazing but I've never seen how the younger generation reacts to him and I wasn't disappointed.  After watching and listening to him I talked to my students.  He really changed some of their outlooks on life.  One student told me very seriously that she hopes she can remember and follow what he taught her when she gets home.  Dr. Lew taught us even when you think something that happens to you is a huge negative if you really stop and think about it it's really just a mild inconvenience.  We utilized this new outlook on the way home when we had a layover in Atlanta. 
Everyone at Matrix was amazing.  They taught the students techniques that are so new Matrix hasn't even launched them yet.  I'm not a cosmetologist but they even brought out the urge for me to do the cut and color techniques they were teaching the students.  I believe with how well they explained everything I might have done a good job.  Daniel and Ammon brought out a passion in the students that I believe this industry is all about.  At the end of the second day the students did their own style on all the mannequins they had just cut and colored.  Walking around and looking at them and seeing how happy the students were for being able to be as creative as they wanted to be was really an inspiring moment for me and helped me understand my students a lot better.
Amy Fletcher-Media Point Person