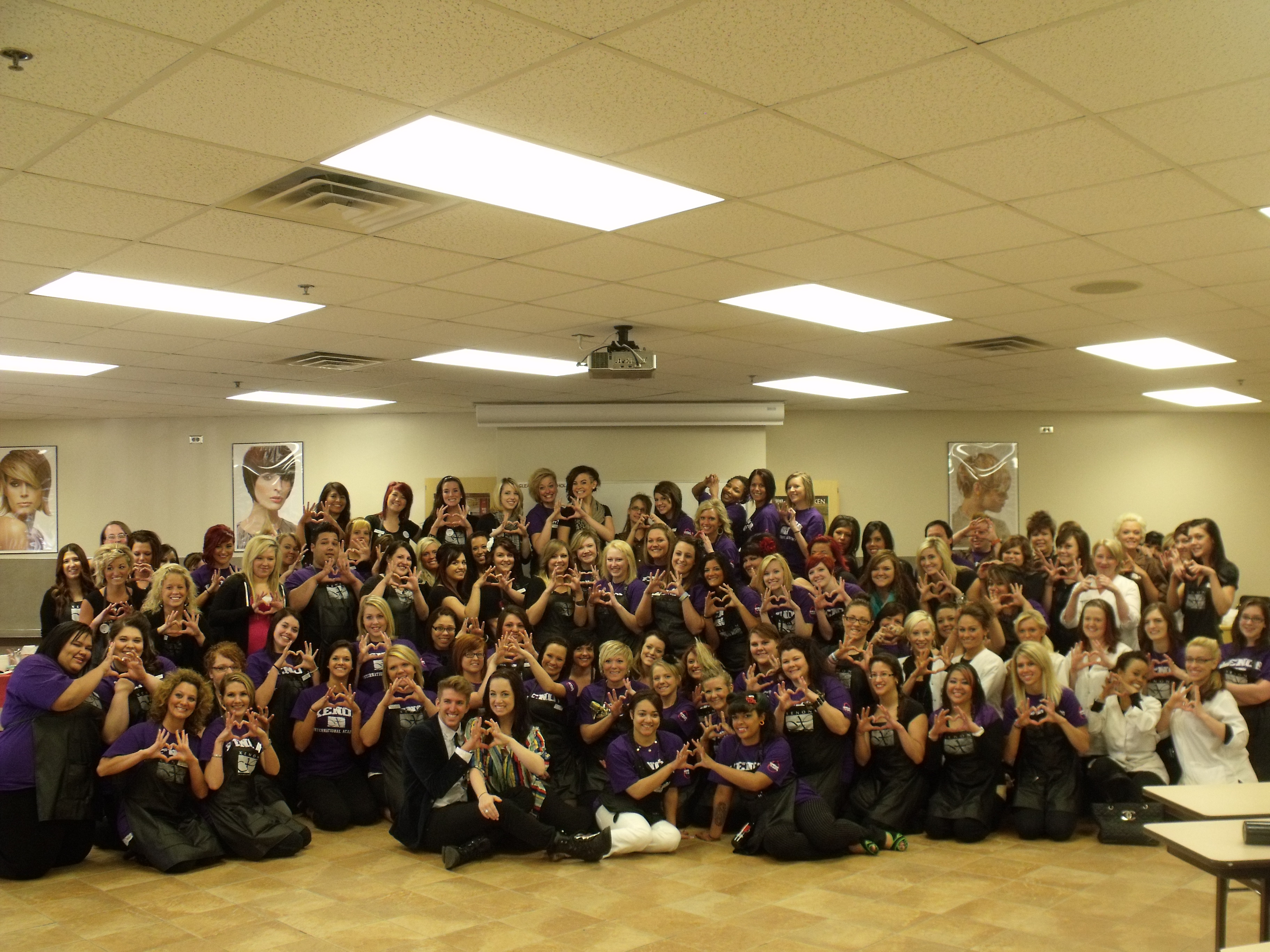 I LOVE THIS INDUSTRY!
Posted on October 30, 2012 by Susan Peel
Sometimes I just have to pinch myself. I can't believe I'm actually here teaching at Xenon. I was 17 years old when I started school at Xenon in August 2006. If you would have looked in the Basics room you would have found me in the back row of the classroom. I look back now and can't believe how shy I was. I remember Kathy Steffes saying to me "What are we going to have to do to get you to talk?" and now here I am, teaching, and they can't get me to shut up. I can't say that I knew when I started this adventure that I wanted to teach cosmetology but as I went along and saw the passion in the instructors here, I knew someday I would want to return to Xenon to do just that.
I love this industry. From my first day at Xenon until right now, each step of this journey has been exciting and rewarding. From a student to a salon professional to a self-employed stylist and now an educator each step has taught me something new. I believe it is my experiences that make me a better person and a better educator.
It's funny because they always told us, we give you the basics but when you enter the salon you will still learn so much. I don't know that I agree with that. I feel that I got much more than the basics during my education at Xenon. I was taught much more than how to sculpt amazing haircuts and formulate beautiful colors. I was taught how integrity, hard work, and dedication pay off. I KNOW that it was those three things that got me where I am today as a successful self-employed stylist and an educator.
I never thought I would be standing next to my role-model and mentor teaching the things she teaches and knowing the things she knows, but here I am. I do believe that Xenon is the difference. This industry has so much opportunity and Xenon opened my eyes to all the possibilities. It was the educational staff at Xenon and their passion for teaching and this industry is what inspired me.
-Tina Hammeren Xenon Grand Island Campus