Our school has always strived to provide students with an excellent education. Thirty years ago, industry heavy-hitter Xenon paired up with the professional team at Peels Salon Services. Together, they created Xenon Academy to provide quality tools and education to the next generation of beauty pros: you!
Today, our team is still committed as ever to maintaining that vision of quality. Whether your passion is cosmetology, esthetics, or barbering, we've designed our programs with your success in mind. Learn from passionate educators, prepare for your state board exams, and become industry-ready with our programs.
Cosmetology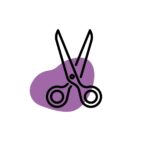 Focus on hair coloring, cutting, styling, and chemical services in our 1800-hour cosmetology program.
Esthetics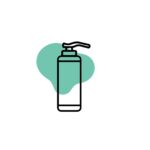 Is your passion skincare? Learn the science behind healthy, glowing skin and prepare for a career as an esthetician in this 600-hour program.
Barbering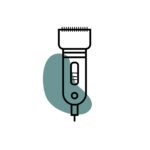 Create fresh styles, learn the art of facial hair grooming, and master precision haircutting with our 1800-hour barbering program.
Why Xenon Academy
At Xenon Academy, you are more than just students to us. You are family. We care about your success and seek to do all we can to help you realize your dreams! Here are just a few ways we stand out:
Daily Access to Industry Experts
We only hire industry professionals with a passion for teaching. Our staff has decades of experience both behind the chair and as educators. If you want to learn from those who have done it before, we've got you covered!
Pivot Point Curriculum

Our partnership with Pivot Point gives students access to their industry-leading curriculum and digital platform, Learn About Beauty (LAB). Learn from industry experts in this fun and collaborative online classroom. Not only does LAB help you master your technical skills, but it also prepares you for the business side of beauty. We want you to graduate from Xenon Academy confidently with all the skills you need to succeed!
We Care About You
At Xenon Academy, we are dedicated to providing a safe environment where you can not only succeed but also thrive. We do not tolerate bullying, gossiping, or financial dishonesty of any kind. You can read more about our efforts under our code of ethics.
Ready to Get Started at Xenon Academy?
If you are ready to pursue your passions, contact our admissions team by filling out this form. We can help walk you through everything you need to know, from financial aid to scheduling options, and more! We can't wait to be a part of your journey into this amazing industry.