XENON ACADEMY – OMAHA
OUR LOCATION
Xenon Academy – Omaha
8516 Park Drive
Omaha, NE 68127
Phone: (402)-393-2933
Located along the Missouri River, Omaha is home to 10 Fortune 500 & 1,000 companies and is the largest city between Denver and Chicago. While exciting new architecture, such as the CHI Health Center and T.D. Ameritrade Park cast the city in the national spotlight, the rich agricultural influences of the city's past can also be seen in the city's famous Old Market arts and entertainment district.
PROGRAMS
Cosmetology Student Instructor
Esthetic Student Instructor
CAMPUS FACTS
Average class size is 12 to 22 (Varies by program)
Campus capacity is 120 students
Median student age is 25 years old
XENON: OMAHA FACILITY
Opened in 1987
4 workshops/classrooms
20,000 square feet
7 fully-equipped spa rooms / 3 private waxing rooms – microdermabrasion, LED light therapy machines
6 massaging spa pedicure chairs
58 client service stations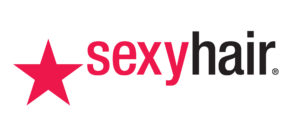 COURSE CURRICULUM
Financial Aid is Available to those who Qualify. Contact us for More Information.
ACADEMIC CALENDAR
Cosmetology Enrollment: January, April, July, September, November
Barber Enrollment: March
Esthetics Enrollment: January, May, September
Cosmetology Student Instructor Enrollment: Scheduled upon availability
Esthetic Student Instructor Enrollment: Scheduled upon availability
ABOUT OMAHA
Population: 975,454 (Omaha metro area)
Home of the College World Series
Henry Doorly Zoo continually ranked as one of the top zoos in the country
Class Start Dates
NON-DISCRIMINATION STATEMENT
Xenon Academy does not discriminate on the base of race, color, ethnic origin, sex, age, religion or handicap/disability in its educational programs or activities. Inquiries concerning Xenon Academy compliance with Title IV, Title IX, Section 504, Americans with Disabilities Act, and the Age Discrimination Act may contact the school designated Title IX coordinator.
Questions? Contact: Lori Overgaard
(402) 697-2398 ext #102
lori@xenonacademy.net