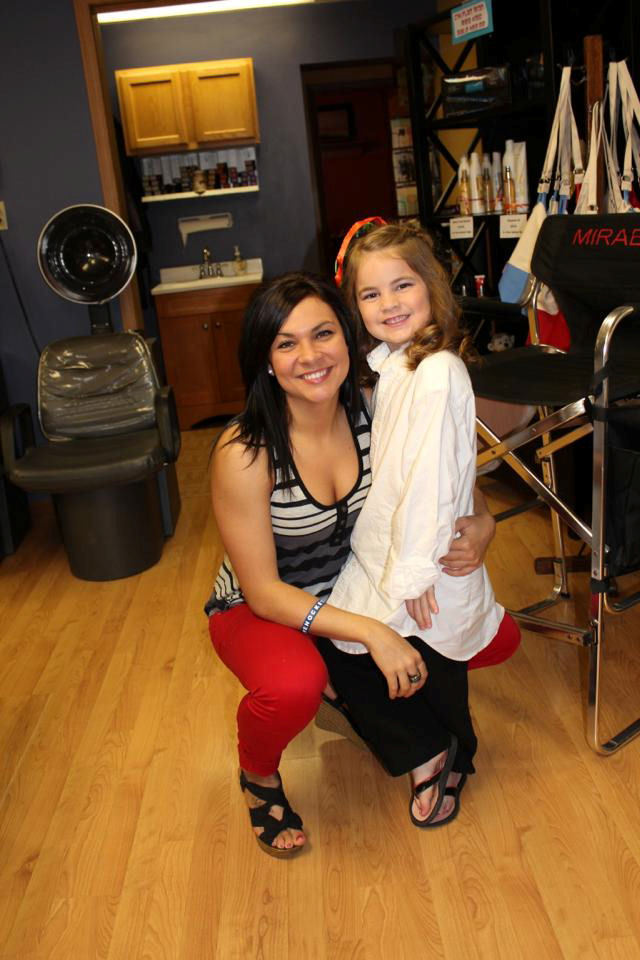 XENON STAFF GREAT SUPPORT
Posted on June 25, 2013 by Susan Peel
Through 2100 hours and transitions from high school graduate, to basics student, to floor appointments, to licensed Cosmetologist, and eventually salon life; my transitions and growth as a person and stylist while at Xenon, as well as into salon life were smooth and stress free changes. 
The anxiety of starting out in basics with a full room of new and nervous faces, eager to learn the art of cosmetology was eased by some of the most knowledgeable and helpful instructors in the area.  The help and support from the instructors at Xenon didn't stop there; once on the floor I was able to use, and become familiar with a large variety of the best professional hair products on the market.  I became familiar with multiple amazing and reputable color lines available to use on my clients with the help and guidance from the instructors.  With the help of Xenon I was able to build, and soon retain, my school clientele very quickly.  I became very confident at selling retail because I was knowledgeable and able to ensure all of my clients that the products I used and suggested them to use were the very best available for their hair type.  By retaining and building relationships with my clients, I was able to have my books completely filled all day nearly every day.  By the time I was a graduated senior I had some clients booking out 2 to 3 appointments ahead.  This made me confident in the power of pre-booking, a key skill to acquire for a successful salon professional.  Lastly, the most memorable and unique event I was able to attend while enrolled at Xenon was a trip toNew York, where I was able to expand my knowledge at the TIGI Academy.  I left with a mind full of new cutting and styling techniques that I still use in the salon today.
After graduating from Xenon and beginning my career as a cosmetologist, I realized just how fortunate I was to have attended such a great school.  I wasn't overwhelmed by building a clientele, because I knew I had the opportunity to work on many heads of hair while enrolled in school and learned to retain those clients that I met.  I wasn't scared to suggest retail to my clients, because I was familiar with the products from the availability of them during school, and I wasn't nervous to suggest new color techniques to not only my clients but also my fellow stylists and boss.  Most importantly, I was confident in myself from the support that the whole staff at Xenon gave me throughout school; and continues to give me since I have graduated.
Amber F.-Xenon Omaha 2010 Graduate