June 22, 2022
How Long is Barbering School in Nebraska?
Barbering is a great choice when thinking about your future. It can provide many opportunities to pursue your entrepreneurial side and express yourself creatively. Not only that, but barbering school is usually much shorter than most college degrees, which means you can get a jumpstart on your future! Many times, barbering school can be done in a schedule that fits your lifestyle!
At Xenon Academy, we understand that going to barber school is an investment. You should get all the information you can before enrolling. A common question we get asked is "How long is barber school in Nebraska?"
What Can I Learn in Barbering School?
While the things you can learn in a barbering program differ between schools and states, there are some common things you can find in most programs. These things can include: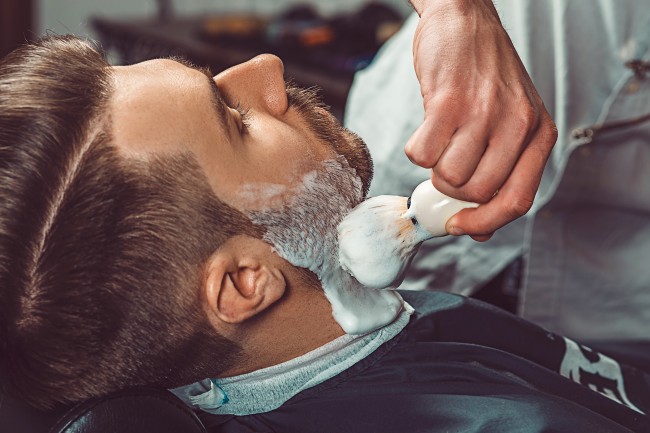 Haircutting
Men's shaving and grooming
Basic skin care
Hairpiece design, fitting, and maintenance
And much more
At Xenon Academy, in addition to these topics, our barbering program offers education in networking and marketing, resume building and interviewing, and customer service and relations. 
Skills like this are important when entering the industry after earning your barbering license. They can help you build client relationships, reach a wider clientele, or even apply for desired jobs. Being a successful barber doesn't just mean having the technical skills, you also need to communicate well.
Barber School Takes 1,800 Hours to Complete in Nebraska
Barber school typically takes less time to complete than the traditional college degree or even a cosmetology license. The Nebraska Board of Barber Examiners requires 1800-hours of training to become a barber. After you've finished schooling you must test to get your license to practice barbering professionally. 
At Xenon Academy, we offer a full 1800-hour course at our Omaha campus. Classes are held Tuesday-Friday from 8:45 am to 4:30 pm. Our ​​barber program was designed to provide a balance of education and experience. You can flex your creative muscles in our classrooms and our *student shop. Not only do we teach the practical skills in barbering, but we provide education in client communication and business marketing.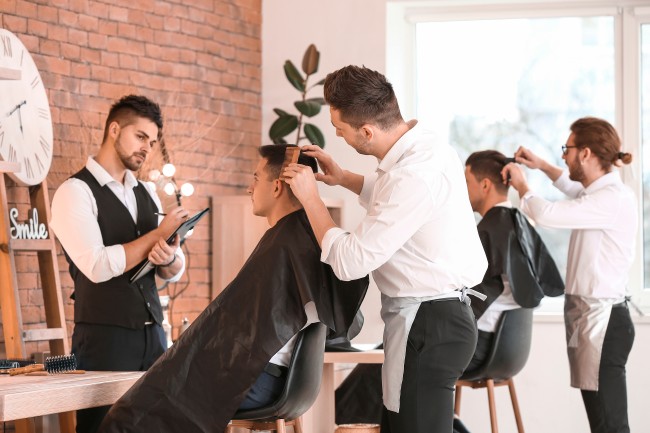 Possible Options in Barbering
After you've completed your 1800 hours of schooling, passed your exams, and received your barbering license, you are ready to begin your future in barbering! Wondering exactly what kind of jobs you can work in with your license? Here are just a few options you may love:
Brand Ambassador
Self-Employed Barber
Barbershop Owner/ Manager
Educator
Some of the benefits of working as a barber often include flexible scheduling, working hands-on in a creative environment, having an earning potential that is up to you, and getting to work in a social atmosphere where you can feel rewarded and make a difference in others' lives. While these choices aren't guaranteed to every barbering graduate, barbering schools, including Xenon Academy, can help get you started on whatever journey you want.
Financial Aid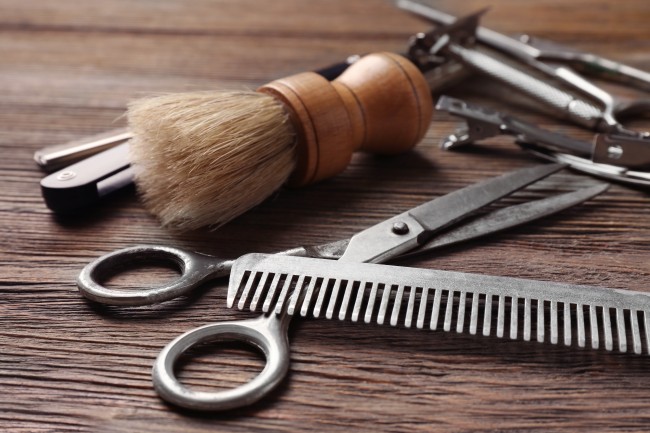 We understand that enrolling in beauty school is an investment in yourself and sometimes that investment can feel overwhelming. That's why we offer a variety of financial aid options to students who qualify.
Unsubsidized and Subsidized loans
Pell Grants
Veterans Administration Benefits
We want to provide ways for our students to study what they love. If you want to learn more about our financial aid options, visit our website for more information.
Ready to Get Started on Your Journey?
Now that you know how long barbering school can take you, you may be ready to start your journey. Xenon Academy is here to help you follow your dreams with our barbering program, as well as with our other beauty programs we offer. Contact us today for more information about what Xenon can offer you!