June 22, 2021
Could Barbering be the Right Fit for You?
Are you a creative and social person? 
Do you enjoy making others look and feel their best?  
If so, a barber career might be right for you. 
The first step to becoming a barber is to enroll in a barber course to learn all the necessary skills of barbering. These skills include the craft of cutting, styling, coloring, and grooming facial hair. Once you have completed barber school, you will need to take your state exam and earn your barber license. Then you can begin practicing.
Could a barber career be the right fit for you? Let's explore the benefits. 
Looking for Rewarding Career Opportunities?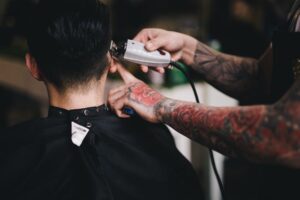 As a licensed barber, you will have plenty of career opportunities to pursue. 
Since there are different fields in the barbering industry, you are sure to find one that suits your personality. For instance, you can choose to work at a barbershop if you enjoy a structured work environment. If you enjoy being your own boss, you can rent out a booth, work out of your home, or start your own business. 
Furthermore, as a barber, there is no limit on how much you can earn. Your income potential is up to you! A great way to make money in barbering is by building a list of loyal clientele. Loyalty is especially rewarding if you run your services out of your home or own a barbershop. 
Do You Want Flexibility and a Great Work/Life Balance?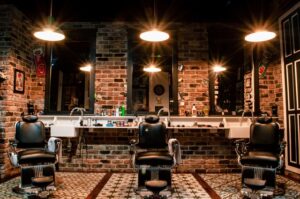 One of the biggest benefits of a barbering career is that it allows you to maintain a healthy work/life balance. As a barber, you can set your own hours around appointments and walk-in times. 
The ability to set your own hours is great for those who dislike a traditional 9 to 5 job or who need more time to take on other responsibilities. Barber careers can also be great for parents—flexible scheduling can allow them to spend quality time with their families. 
Also, if you run your business and want to take a few months or even a year off to travel, there's no one stopping you. Not many other careers allow this kind of flexibility. In fact, most jobs limit their employees to just a few vacation days a year.
Being a barber can be a part-time job, side gig, or full-time career. How much you want to work is completely up to you.  
Want a Job that Matches Your Skills and Personality?
As a barber, you will be part of a unique social environment each day. Barbers spend a lot of time one-on-one with new and existing clients. 
This enables you to meet people of all backgrounds. You can build a network of acquaintances, connections, and lasting friendships. A barber career can make you feel closer to your community and foster a great social life, both in and out of work. 
Barbering is also great for those with an inventive mind. It requires both creative and artistic talents. A barber career allows you to use your skills in a meaningful way. You will be making clients look and feel their best in the process.
You can even show off your talents by sharing your portfolios on social platforms like Facebook and Instagram. This could help you attract new clients as many people turn to social media for insights on products and services. 
Being a successful barber requires drive, commitment, and consistency. You are often your own boss, so you need to be a hardworking person to succeed. This can be a great way to challenge yourself to be better. 
What are the Next Steps?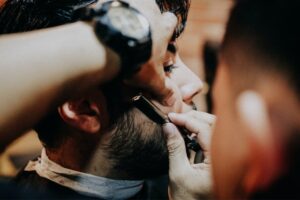 If you are looking to pursue a career as a barber, you must enroll in a local barber school that truly cares about your success. A barber school should prepare you to pass your exams and set you up with the skills needed in a successful barbering career. 
The Xenon Academy is a barber school in Omaha Nebraska that has been teaching students the necessary skills of barbering for 30+ years. 
We provide our students a comprehensive understanding of barber theory.  You can learn through practical and hands-on training. Every lesson at Xenon Academy will be meaningful to our student's future careers. We make our students feel comfortable in actual barber environments by having them work with real-life clients*.
You can check out our students' work and see what you can do at Xenon Academy by checking out our Facebook and Instagram pages. 
We invite you to learn more and enroll!
*All services performed by students under the supervision of licensed instructors.