November 18, 2020
How Xenon is Taking Above and Beyond Safety Measures
Whether you're a future professional seeking a career in the beauty industry or a client looking to get your hair done, Xenon Academy can be your safe space. We know beauty is about more than just a haircut. It's about connection, relaxation, and self-confidence. Our goal is to make sure it stays that way, even amidst current concerns!
Keep reading to see how Xenon Academy is going above and beyond to help prevent the spread of COVID-19 and keep students, staff, and clients safe.
Don't Wait to Start a Career in Beauty
You can feel safe when you enroll as a student at Xenon Academy. Not only are we strictly following these guidelines outlined by the Center for Disease Control and Prevention (CDC), we are also taking these added precautions. If you're concerned about whether or not now is the right time to begin, here's why our executive director, Jackie Hornig, believes beauty professionals are needed now more than ever:
"If you don't think that hairdressers and estheticians and nail technologists don't have a huge impact, talk to any person that's restricted in their contact with people right now. [People] can't go to lunch…can't go to restaurants…can't go to weddings…can't go to funerals, there are so many things.

"So as a beauty professional, what can I do? I can still sit down with [someone] one on one, you know, in our safe environment, and make you feel good about yourself. So don't discount beauty as a profession right now because right now we are more important than we have been in a long, long time. I totally believe that, totally believe that."
Following Expert Guidelines
In order to make sure clients and stylists can find connection and relaxation in a safe environment, all Xenon schools will be following guidelines set by the CDC and implementing the following safety measures:
Social Distancing: Stations on the clinic floor are six feet apart. In the nail room, only every other station will be used to maintain six feet of distance. Clients will wait outside until called in to keep the waiting area clear.
Masks are required: Masks may only be removed for facial services, which will be performed in private rooms. Students are required to wear a mask and face shield when performing facial services.
Decreased Contact: We have installed acrylic partitions in our schools and offer touchless check out
Health Screening Questions: All clients will be asked if they are showing any signs or symptoms of COVID-19 before being allowed to enter the building.
Increased Disinfecting: All shampoo bowls, service stations, and chairs will be immediately disinfected between use. Hand-sanitizer will be provided throughout the building, and will also be carried by each student individually.
Personal protective Equipment: Clients and students will use disposable, one time use capes and aprons.
Lucasol Safe Space Certified
Public health has always been a key element in our basic safety protocols. The Nebraska Department of Health and Human Services requires all students to learn sanitation best practices as part of our school's standard curriculum.
Xenon is also requiring its students to obtain additional safety training by becoming Lucasol Safe Space certified. Students will not be allowed to service guests on the clinic floor before receiving this certification and will display certificates verifying completion on their individual stations.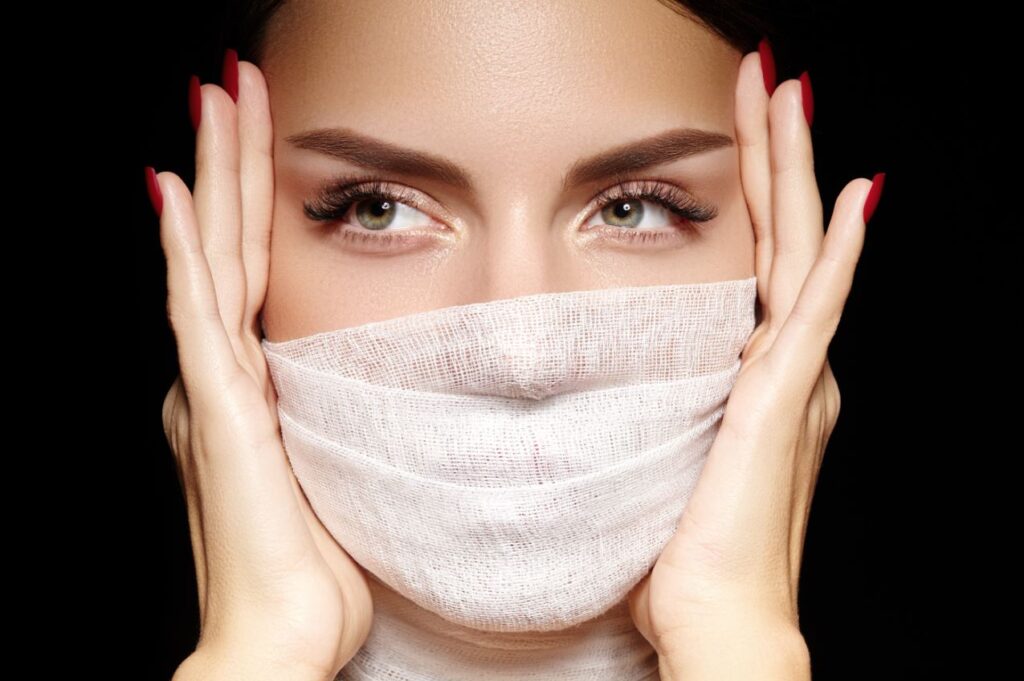 Xenon's Above and Beyond Safety Measures
To ease clients' and students' minds, Xenon has also taken additional safety precautions. We have installed commercial ionization purification systems to every HVAC unit in our schools. These systems help purify the air and can reduce airborne contaminants, including viruses.
We have also added weekly electrostatic spray services to all surfaces in our schools. This helps us make sure that every inch of our buildings are properly and thoroughly disinfected.
Feel Safe When You Choose Xenon
Whether you are looking to book a service in our student salon, or considering enrolling in a program, you can find connection, relaxation, and self-confidence in a safe environment at Xenon Academy. Go online to get more information about our school, our programs, and how a career in beauty may be right for you!
If you're looking for a way to support local businesses, consider Xenon Academy for any of your hair or skin care needs! Help us support the local economy and spread a bit of joy by picking up professional products or a gift card for yourself or a friend!