January 14, 2021
5 Reasons to Start Beauty School This Summer
Are you always trying out the newest hair trends or watching as many makeup tutorials as possible online? Have you ever thought about turning your passion for beauty into a future career? We know that the beginning of last year was hard with the COVID-19 outbreak disrupting all our lives, but that doesn't mean you can't go after your dreams this year! In fact, our team at Xenon Academy is continuing our programs with modified learning per state guidelines. We're so excited to see everyone and can't wait to watch our students grow in their beauty skills.
If you're considering joining our group of beauty professionals, read our blog to find out why this summer is the perfect time to get started!
It Gives You a Fresh Start
As we said, last year was unusual and it's likely that you've had to cancel plans or events with everything that happened. It's easy to feel discouraged when there are so many things outside of your control. But as quarantine restrictions start to lift and more places are reopening, now is your chance to pursue your goals you always envisioned for this year. Maybe you weren't even sure what you wanted to do this year but this time has encouraged you that you deserve to have a job you feel truly passionate about! Whether you're a high school graduate or looking for a career change, this summer could offer you the fresh start you've been looking for.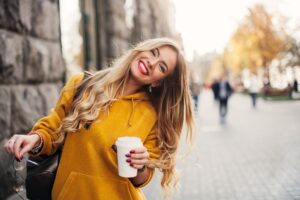 The Industry is Growing
Especially during this time, you're probably trying to decide whether you should pursue a career path that offers stability or one that you love doing. Well, what if you could have both? Not only does a future in beauty allow you to express your creativity but it also lets you enter an industry that continues to expand. Just think of all those people who couldn't wait to get back into the salons during quarantine. The skills beauty professionals have is irreplaceable and chances are that people are always going to need them to help them with their newest look. It's an amazing feeling to know that what you're learning is valuable and that people rely so much on your creative talent!
Start Towards Your New Career
We know that many of you associate starting school with the fall season, especially if you're just graduating high school. But why should you wait any longer if you've decided that a career in beauty is what you want? Beauty school is different from your high school education because you're studying skills that really interest you and you know will benefit you for your career! When fall does come around and all your friends are just starting their education, you can already be learning advanced techniques and getting ready to take the next step for your beauty journey.
You're Already in the Right Mindset
If you're a student from the graduating class of this year, we want to congratulate you on achieving such an amazing milestone. We know the end of your experience wasn't what you were expecting but don't let that discourage you from making the next stage of your life an amazing one. Since you've just graduated from high school, you're probably still in that same mindset of staying committed to your studies. Why not use this to your advantage by applying for beauty school now? Because even when you're learning skills you love, it can sometimes be hard to get in that same dedicated mindset when taking a long break. Plus, there's no point putting off something you already know you want!
Begin Working Towards Your Future
Let's face it, the time to start doing something you love is always right now. You deserve to pursue a career you enjoy and if that's in the beauty industry, then there's no better time to apply than now! With our school still open, you can now begin learning all about the latest beauty techniques and practice them in our student salon under the direct supervision of licensed professionals. Our team at Xenon Academy is ready to help you learn more about our school, financial aid options to those who qualify, and so much more.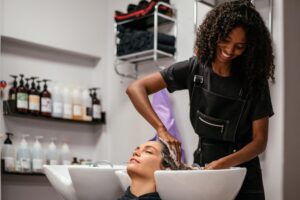 Reach Out to Us Today
Now that you know more about why you should pursue a cosmetology education during the summer, you're ready to take the next step and apply! At Xenon Academy, we offer programs in cosmetology, esthetics, and barbering so you can study the area of beauty that you're most passionate about. Contact us to learn more about how you can begin the application process. We can't wait to talk with you!