April 6, 2022
Preparing For Your Beauty School Tour
So, you decided to pursue a future in beauty – that's amazing! Making that choice is the first step into turning your love of beauty into a career. As you move forward with your beauty school journey, everything may seem overwhelming – and that's ok! Questions are probably running through your mind, like what school should I attend? What program is right for me? And one of the most daunting questions, how will I pay for this? There is a lot of information to take in before getting started and a beauty school tour can help with this! Not only will you get to experience the campus first hand, but you'll get to ask any questions to help you make the choice if the beauty school is a good match for you.
Here at Xenon Academy, we encourage all potential students to schedule a tour. We understand that pursuing a beauty school education is a major step and we want our students to feel prepared for what's to come. Here are a few ways to prepare for your beauty school tour ahead of time so your experience is informative, pleasant and most importantly, stress-free!
What Can I Expect During My Tour?
At Xenon Academy, our team is devoted to helping students throughout their entire journey into the world of beauty, starting with their tour! Once you arrive, you'll get the chance to explore our campus. During your tour, you'll not only get to view the classrooms where students learn techniques, but you'll also get to tour other areas of the campus! From our student salon to the break room, you'll have the opportunity to envision yourself at Xenon Academy by seeing what everyday life is like. You'll meet with instructors and even some of our current students and see firsthand the interaction between them to give you a better feel of what's to come.
Once you've had the chance to explore our facility, you'll have the opportunity to sit down and talk about *financial aid This is a great moment to make sure you ask all those questions you've been thinking about. At Xenon Academy, we understand how important a beauty school tour is since our team has been exactly where you are at one point! They will be able to help address your concerns and anxieties on your path to an education in beauty.
Do Some Research Before Your Visit
Before you step foot on one of the campuses, it's important to do some research. Take a look at our website and learn more about Xenon Academy. You'll get to learn more about us and the code of ethics our team holds themselves to. Even if you're unsure on what program you want to pursue, it's a good idea to become familiar with the types of programs that are offered. At Xenon Academy, we offer cosmetology and esthetics at our Omaha and Grand Island locations. Our Barber Program is only offered at our Omaha location. Exploring our programs can give you information on what path to take in your beauty school education. Don't forget to check out our Facebook and Instagram page! This can give you a clearer picture on what the school culture is like and highlights the work our students can do. Just by taking a couple of minutes of research can help you in feeling prepared and get rid of any jittery feelings you may have before your scheduled beauty school tour.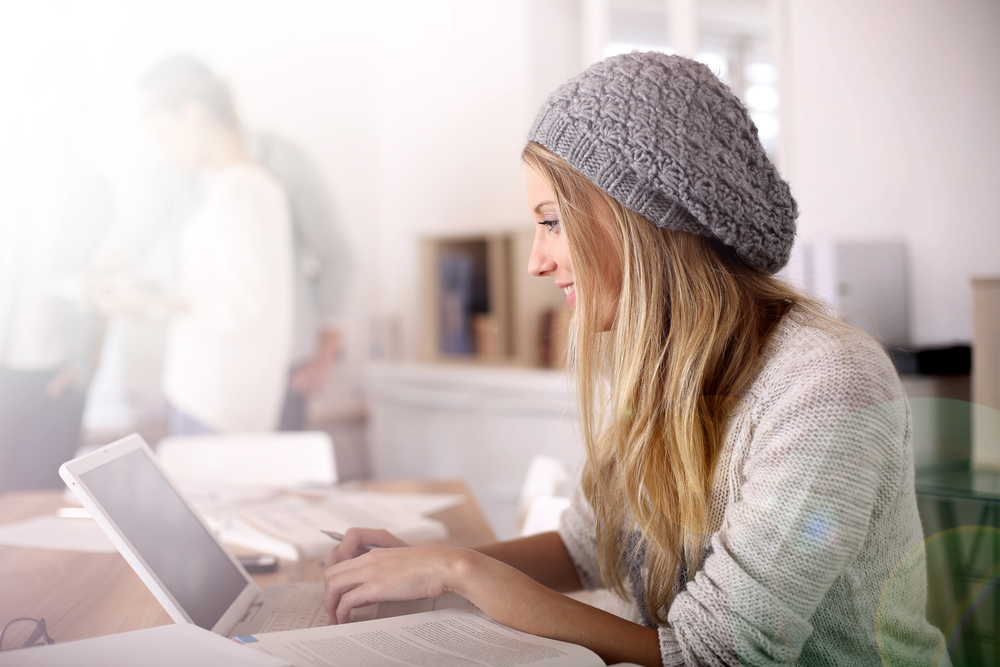 What Should I Bring?
While you're not required to bring anything to your beauty school tour (aside from your ID), we do have a few suggestions that can help you in making sure your visit is a success!
After you've done your research, write down a couple of questions that come to mind while you're perusing our website and social media pages. It's also a good idea to bring something to take notes with. Whether it's a notebook or even your phone, you want to make sure you remember the answers to all those questions you're asking. This is an exciting step in your beauty school journey, so it's very likely you won't remember everything you hear. If there's something you didn't catch, you can always contact us with any follow up questions.
You can even bring someone along during your visit to Xenon Academy. It's always a good idea to have someone you trust with you while making a major life decision. Bringing someone on your beauty school tour can ease those overwhelming feelings. Not only will you feel supported, but they can also help ask questions and serve as a consultant when it's time to make a decision about enrollment.
What Questions Should I Ask?
Asking questions is the best way to make sure to get the most out of your visit. We want you to feel confident when you're ready to take the next step, so here are a few questions you can ask during your beauty school tour:
What is your curriculum like?
Are there night-time or evening classes available?
When will I get hands-on experience? ?
What is the enrollment process like?
How long will it take to get licensed?
How can I pay for beauty school?
Connect with Instructors
One of the most valuable things you may experience during your beauty school visit is connecting with your future instructors. You'll get to meet with beauty educators who understand what it's like being a beauty school student as well as a professional stylist. This is another great opportunity to ask questions and get a feel for which program might be best for you. Opening up will make it easier for your future instructors to assist you in getting where you want to be! They can be your support system throughout your beauty school journey.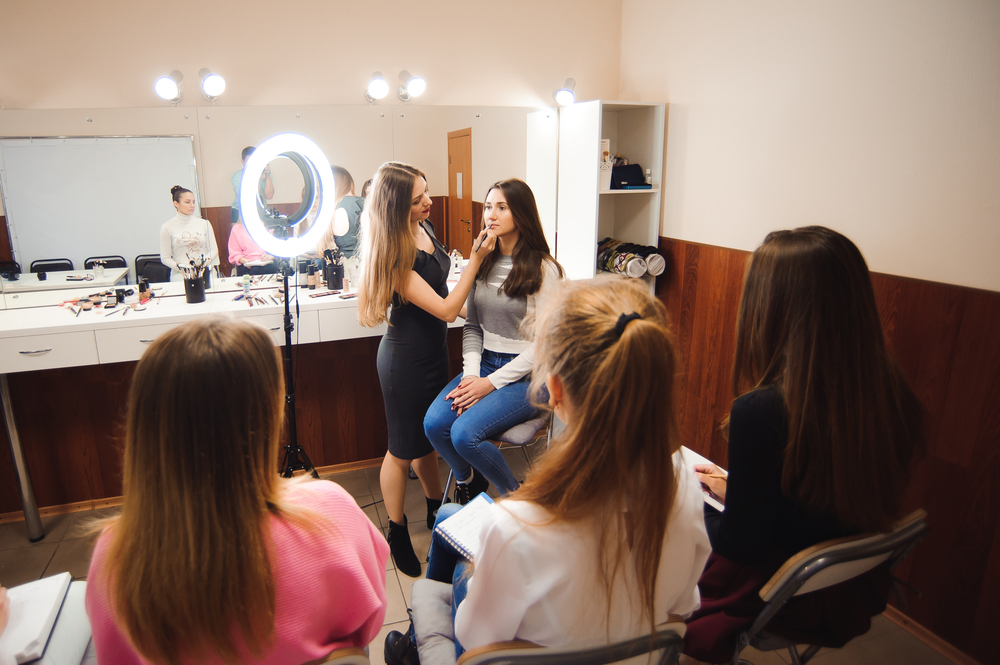 Talk to the Financial Aid Department
We understand one of the most common questions our students have is how they will pay for school. This is why we offer the chance to sit down with the financial aid department so they can guide you through this daunting process. During your one-on-one, you'll be able to ask any questions and understand the type of financial aid that is available. Check out our guide to financial aid to have a better understanding.
Schedule Your Tour Today!
Now you know what to expect during your beauty school visit! Contact us to get your tour scheduled! Xenon Academy invites you to our beauty school to see which program is the right fit for you!
Are you still not sure if beauty school is right for you? Take our quiz
*Financial Aid is available to those who qualify.