November 21, 2017
Welcome TIGI to Xenon Academy in Nebraska
At Xenon Academy we are dedicated to helping our students reach their dreams and achieve their career goals. That devotion goes beyond the emotional support and the cutting system that we have developed. It delves deeper into our rich history and passion, into the products that we use, and the systems that we teach.
Because of this, we are always striving to improve upon the skills that we teach our students, search out different brands, and develop new systems that will help give our students an edge that could help them land that dream job.
This year, in our desire to help build an education that reaches for the stars, our Nebraska locations will be switching their preferred product line to the TIGI Professional.
While most commonly known for their Bed Head brand, the TIGI brand family extends over several lines, professional products, and an education system. What makes this brand an influential and desired addition however, is their history and dedication to the style and culture that makes up beauty.
A Family Institution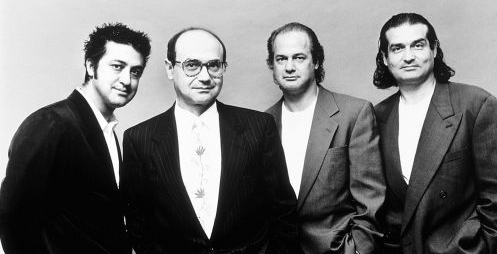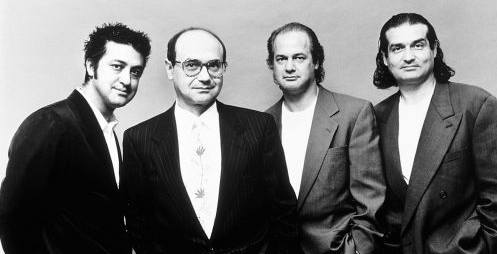 The TIGI brand is the product of a century of family tradition and heritage. That tradition began when Giuseppe Mascolo opened up a salon in Torre Annunziata in Italy. The year was 1900 and the shop may have been small, but it grew as the man's talent was recognized, something that he passed on to his son, Franco.
Working through two world wars and much social turmoil, Franco cut hair alongside his father as he welcomed his two oldest sons, Toni and Guy, into his life and into the family tradition.
The two boys soon became master cutters, pursuing their passion, until in 1963 they opened a salon in Clapham, England with their father's blessing.
The name of the salon was Toni & Guy.
If that name sounds familiar there is a reason why. The Toni & Guy name has been a staple in the fashion world for decades, with the two brothers creating many of the iconic looks of the time. In fact, the signature bob that The Beatles adorned when they burst onto the scene came from these brothers and their salon.
Growth in Brand and Brothers


As Toni & Guy were becoming worldwide names, their father continued to cut hair, training their younger brothers Bruno and Anthony in the art. In the mid-70s the brothers joined together, expanding the brand and continuing to make their mark on the beauty industry with Anthony creating the feathered look of the 70s when he featured his "mouvant" cut on the cover of Hair77 magazine.
The more they cut, the more they were recognized, with the brothers being awarded the "Best Hairdresser of Italy" and the "Best Hairdresser of the UK" awards, Anthony receiving the latter multiple times.
Their notoriety continued to skyrocket, with world tours, talk show appearances and in 1982 the launch of their own brand of products: TIGI.
Standing for Toni International, Guy International the brand sought to create products that were tailor-made to the needs of hairdressers and the fashion savvy.
A Diverse Line



Committed to creating products that can assist stylists to master the looks they see on runways, stage, and print, the TIGI line is as diverse as those who use it. Bed Head. Catwalk. Rockaholic. Colour Trip. S Factor. Each of these now iconic brands are designed to help you create the exact look you want.
That is why, at Xenon Academy Omaha and Xenon Academy Grand Island we are proudly switching to this brand as a new change for a new year. We strive to help our students gain the knowledge they need to make waves in this industry. By giving them access to this amazing brand, and the education opportunities that come with it we are confident they can do just that.
As we welcome a new year, we are proud to create new education opportunities for our students, and welcome this amazing brand to our Nebraska locations.
If you would like to know more about what this brand change can do for you, and how it can impact your education, give our admissions department a call. Or schedule a tour of our Omaha training facility for an inside look on how our history, our passion, and our dedication to our students can help you create a brand, a tradition, and a future in line with your dreams.