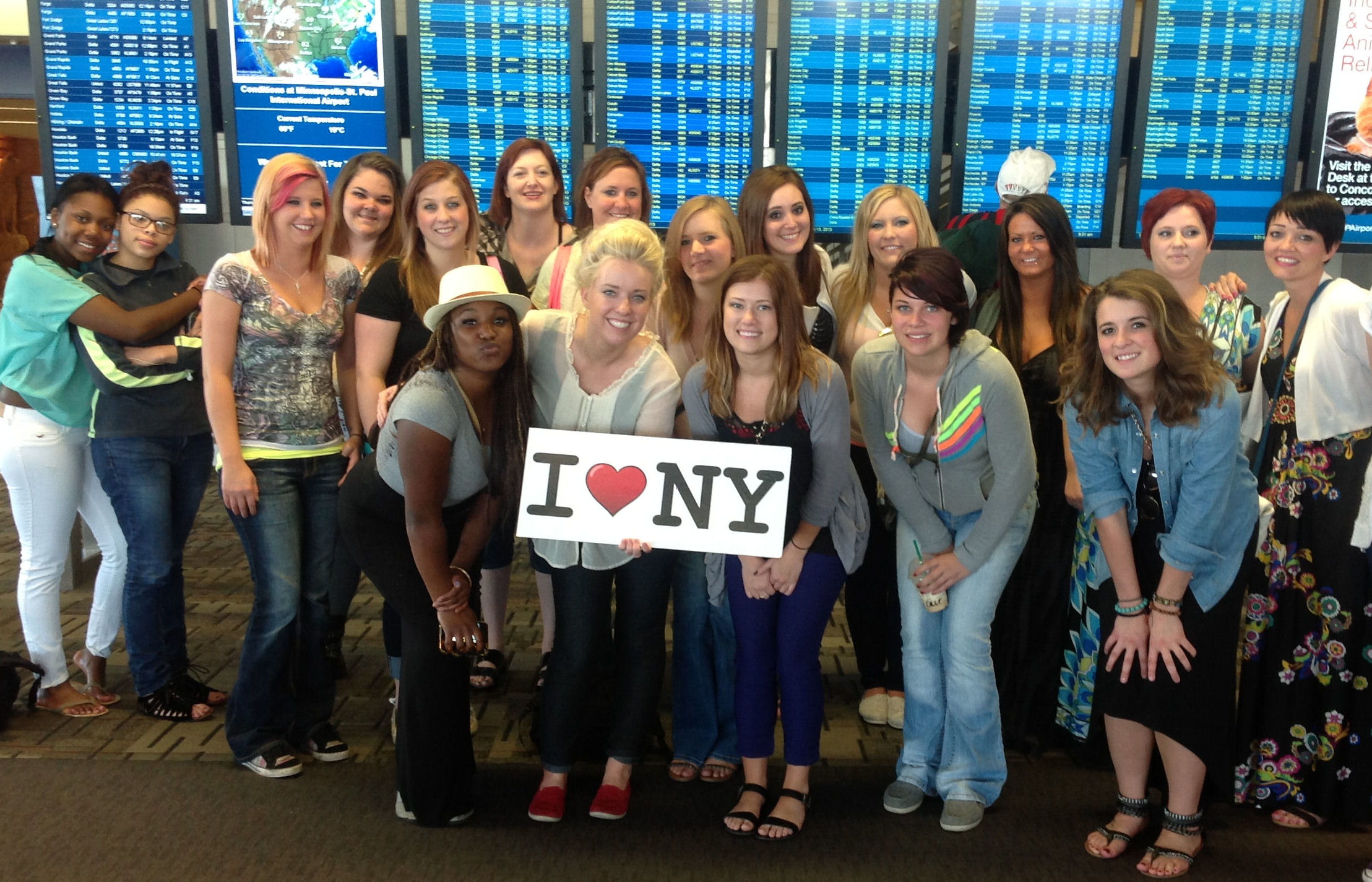 XENON STUDENTS EXPERIENCE NYC!
Posted on June 25, 2013 by Susan Peel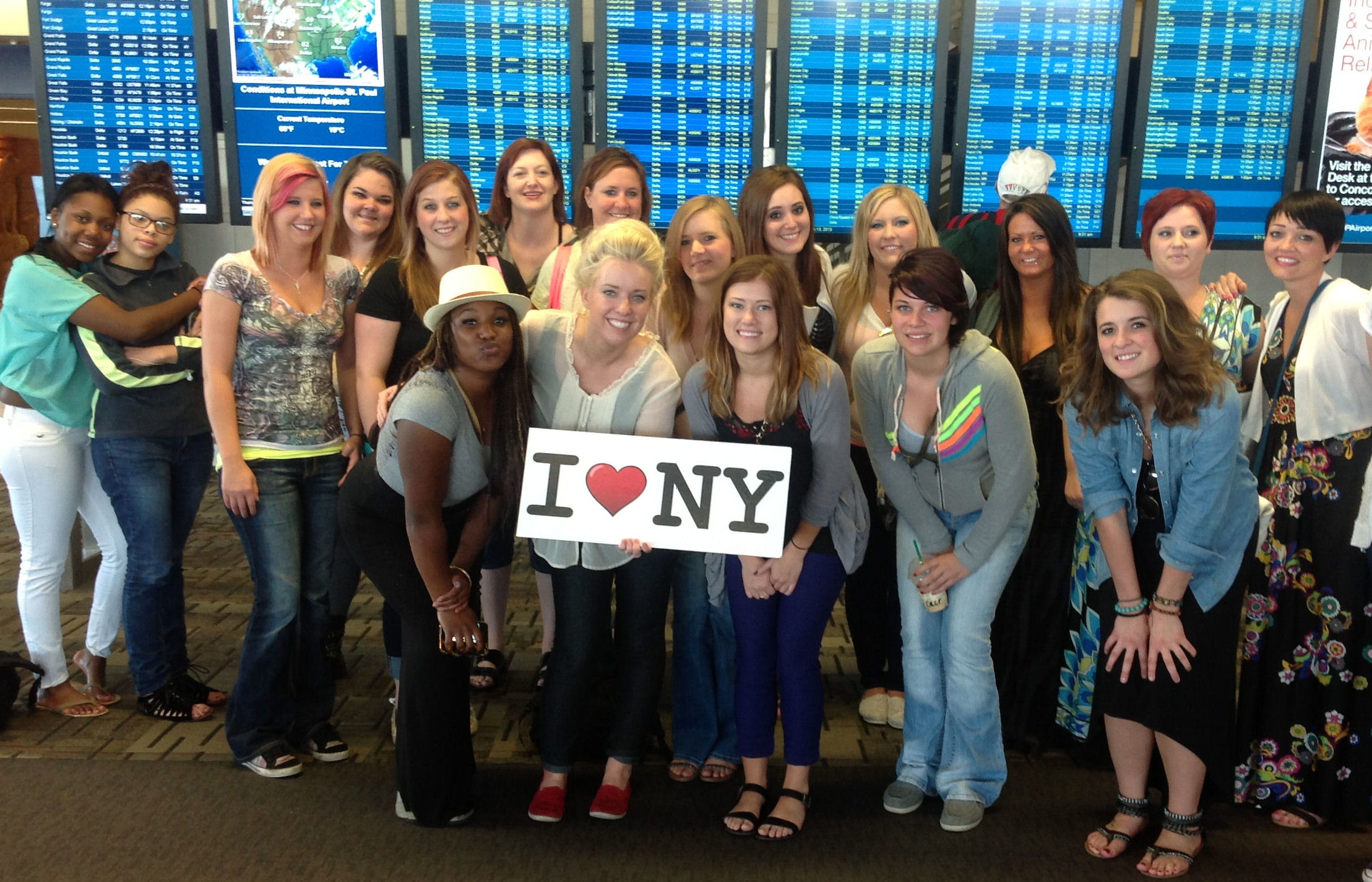 Xenon Students Experience NYC!
One of my favorite parts of going toNew Yorkwas finding out that nobody ever reaches their full potential.  We might be amazing at what we do, but we're continuously getting better and learning new things and that the possibilities are never-ending in my industry.  It was great seeing that we can come up with our own ways to improve ourselves and create our own signature looks that show who we are individually.  Anything and everything around you can inspire new ideas and fashion statements.  At theMatrixAcademythe energy and customer service were just amazing.
Just being in the city was refreshing and exciting.  It reassured me that I've made the right life decision.  Being at theMatrixAcademywith Daniel and Ammon was a great experience that will follow me through my career.  They taught me to be creative and how to do things in a new way.
I really enjoyed going toNew York City.  The classes were absolutely amazing, I learned so much!  Being in the city in general was awesome.  I loved meeting so many different people and experiencing life as a New Yorker.  I love listening to Dr. Lew.  I was once again reminded why I chose this career.  Overall it was an amazing experience that I'll never forget.
The thing that I loved about our classes was how our passion was reborn.  I've rekindled my love for this career and I have realized completely why I chose to be here.  The teachers taught us that a mistake is not a mistake but a reason to improve.  It's not a bad-good but a good-great.  I really took in the love the teachers had for their students and how much they want us to succeed.  It was great getting to experience and learn from the best of the best.
My favorite thing aboutNew Yorkwas how it inspired me and made me think about and see how many opportunities there are out there in the cosmetology field.  The city was amazing and there were so many places we saw that were fun and unique.  Times Square and littleItalyare so amazing!  One of the best experiences I've ever had.
In the Matrix class I loved the enthusiasm of the teachers.  It was very motivating and inspiring.  They never let any of us forget how much talent we really have. Times Squarewas amazing and the people and energy of the city was amazing!  Ground Zero really was a neat and touching experience and I'm glad we made time to witness it.
The Matrix class was very inspirational.  I especially enjoyed how helpful the staff and instructors were.  The new color and cutting techniques I learned I'm sure will constantly be utilized throughout my career.  I had a great time and really appreciate all the  knowledge I gained inNew York. 
New Yorkwas an amazing experience!  I'm very glad I went.  It was worth it.  I learned so much more than I thought I would.  Matrix was so great and fun!  I have to say my favorite place wasCentral Park, it was so peaceful and beautiful in such a busy hectic city. Times Squarewas crazy but really cool too.  The buildings were an architect's dream and made you feel an inch tall.  I'd love to go back!
I really enjoyed my time inNew Yorkfrom walking the streets to the classes.  Classes were AMAZING, I loved learning new things especially about cutting because that's what I love the most.  It was a great pleasure meeting and working with Ammon and Daniel.  The one on one time I specifically got with Daniel was great.  The trip was awesome and whomever didn't go I'm really sorry and you should definitely try to go next time because it's a once and a lifetime experience that I'll never forget.