March 30, 2020
7 Men Who Made Their Mark in the Beauty Industry
The beauty industry is a place filled with hairstyles, makeup, nail art, and much more. However, despite popular belief, it's no longer a female based industry. Many men have found amazing careers in the beauty industry by becoming barbers, cosmetologists, and estheticians. 
These seven men have worked their way to the top offering their skills to make beautiful works of art from beautiful hair color, styles, makeup artwork, and more. Check them out!
1. Guy Tang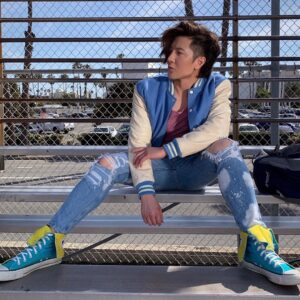 Born and raised in Oklahoma, Guy Tang began his career at Jenks Beauty College before making his way out to Los Angeles to make a name for himself. He has grown his YouTube following to over 2 million by posting educational videos to help upcoming hairstyles learn how to give their clients the hair color of their dreams. He has even come out with his own quality product MyDentity carrying a wide variety of colors. 
Working with James Charles, Gabbie Hanna, Joey Graceffa and more, he has certainly proven his skill. To see his incredible work check out his Instagram @guy_tang.
2. Jason Schneidman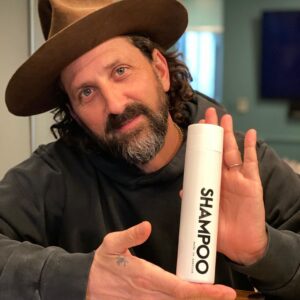 This Los Angeles-based barber has dedicated his life to making men feel confident in their natural beauty. Believing everyone deserves a chance to feel their best with the right cut and style, Jason has made his mark in the world working with anyone from Bruno Mars, Jonah Hill, James Corden, and more. 
Marking himself @themensgroomer on Instagram he's grown his following and even released a line of men hair care products designed to help each man give the same amount of care to their hair just as women do. 
3. Mario Dedivanovic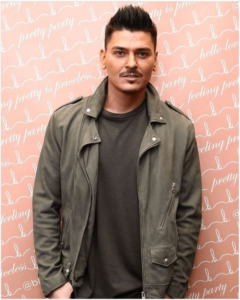 Best known for his work with Kim Kardashian West, Mario has created beautiful looks that often spark Instagram-worthy beauty trends. Using his knowledge and skill, it can be argued that he is responsible for the popular "soft glam" look many celebrities use. 
With his line of makeup brushes, makeup pallets, and skin care products, Mario has an arsenal of tips and guides for helping his followers keep their skin beautiful, clear, and glowing with natural beauty. To see his incredible work on Instagram check him out @mariodedivanovic.
4. Jonathan Van Ness
From Netflix's Queer Eye, this hairstylist travels the country with one goal in mind: To help those around him feel confident in their unique beauty. He often operates under the motto  "You're never too broken to be fixed." Dedicated to giving confidence boosts to each client he works with and giving as much love as he can, Jonathan has set about to change social norms and break stigmas. 
Follow him on Instagram @jvn to see his latest adventures.
5. Ted Gibson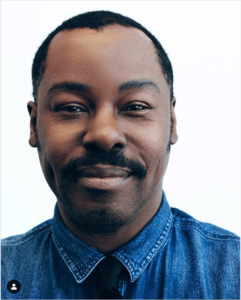 Famous for his role on TLC's What Not to Wear, Ted has grown his career far and wide. Working with people like Oprah, Angelina Joline, Sandra Oh, and so much more, Ted has soared high in the beauty industry. Sought after for his skills and ingenuity, Ted has produced his own line of hair care products called Starring, allowing everyone to get that confidence boost from beautiful hair.  
To see his next artful creation check out his Instagram @tedgibson
6. Chris McMillan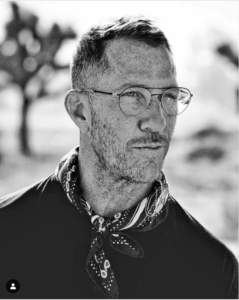 Chris has been in the game for many years. His career began to take flight after his creation of "The Rachel". Jennifer Aniston sported the famous haircut on the hit show Friends spawning a major shift in hair trends in the early '90s. Since then, Chris has had amazing opportunities to work with all kinds of incredible people. 
Responsible for Miley Cyrus' memorable hair chop and Kim Kardashion's wedding hairdo, Chris has long been considered a legend in the hair industry. To see his latest work check him out @mrchrismcmillan
7. Wayne Goss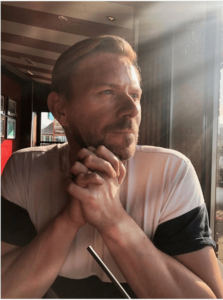 Wayne has long since held a passion for makeup starting as a self-taught artist before furthering his skills in a professional setting. Best known for his YouTube channel, he has amassed a following of over 3 million. He has made it his passion to teach proper makeup techniques as well as providing honest product reviews to ensure that his following can get the best quality. 
Wayne has even come out with his own makeup brush line and often works as a freelance makeup artist. To learn a few tricks of the trade, check out his self-titled channel Wayne Goss.
Do You Think a Beauty Career Is for You?
Thinking about pursuing a career in the beauty industry? Our programs here at Xenon Academy may be just what you need to take that first step. Check out our cosmetology, barber, and esthetics programs to see which path is right for you. Contact us to learn how to get started.