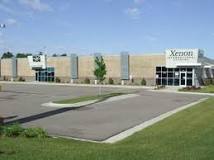 LIFE OF A DROP-IN
Posted on December 6, 2012 by Susan Peel
I know my fair share of beauty school drop-outs but I've never met a drop-in. When I graduated high school, I set out with high hopes of becoming human services major with an emphasis in drug & alcohol counseling.
The fall after my senior year was here and I was more than ready to leave Imperial NE, in the dust. So I packed up and headed east. College was everything I thought it would be and then some. I made great friends, ate not so great food, and I experienced the feeling of a "poor college students"! I had it all, but something big was missing, huge actually I had no idea what I was going to do with the rest of my life! After a lot of late night phone calls with mom, and talks with my advisor I made the decision to switch majors. Business was the final decision for awhile, I got bored with business. So I thought "maybe I'll be a mechanic" yeah right!! I don't know anything about cars!
Finally it was the end of the 2nd semester and I was ready to move back home. I still wasn't sure what I was going to do so I made the decision to drop all my classes for fall and stay home and work. I wasn't going to be a waitress for the rest of my life, was I? NO way, so I started exploring my options, banker, waitress, bartender, farm hand, and then it hit me one day. COSMETOLOGY, I have always loved a salon environment, so why not? Because I cant even put a bobby pin in my own hair. Hello APRIL- it's Cosmetology SCHOOL where they teach you those things. After some research and former graduate's opinions, I applied, toured, and was accepted to Xenon International Academy in Grand Island. It's been the best decision I've made! I am finally happy and this is something I'll do for the rest of my life. I've met great people, eating much better food, and still getting that poor college student feeling, but now I know there isn't anything missing. 
April B
Xenon Grand Island