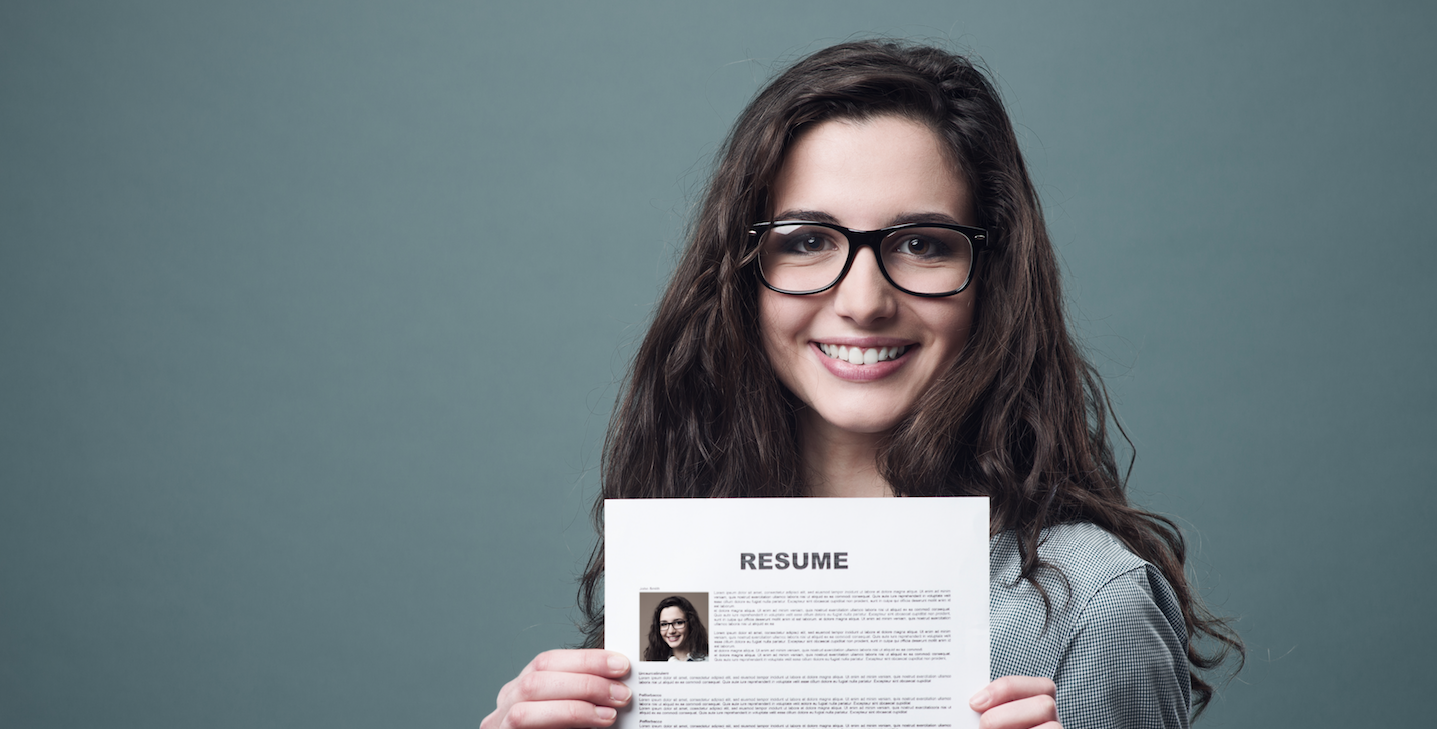 The Ultimate Resume Building Guide
Posted on May 17, 2017 by Xenon Academy
If you google "cosmetology resume" you are going to come up with a lot of sites, and a lot of information. And it's no wonder, resumes are complicated things with a huge amount of importance placed on them. Your resume is the first thing that potential employers see; it's how they make their first impression of you. It needs to be well done and reflect your talents and your brand in order to stand out.
That doesn't mean it needs to be complicated, however.
Whether you are building a new resume or tweaking an old one, going through it step by step can help to ensure a quality end product.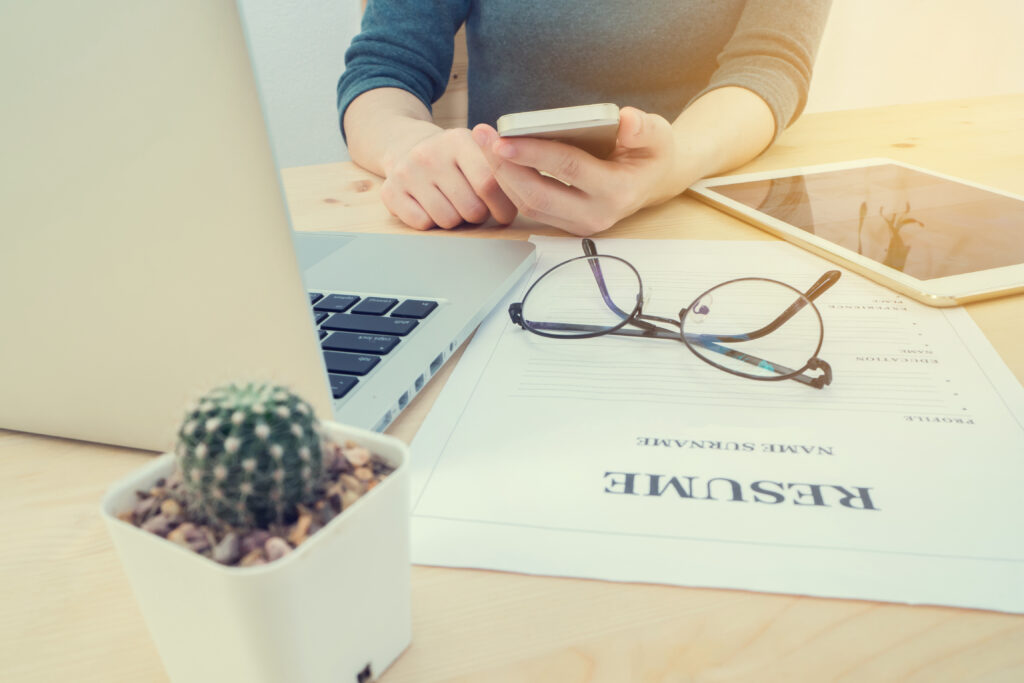 Check the Basics
A resume isn't a resume without some basic information. After all, if it doesn't have your name or contact info how are they supposed to get in touch to schedule an interview? Make sure your name is in the biggest font and right at the top. You don't want it so big that you can't fit anything else, but it needs to be front and center.
Other information like your phone number(s) and email should be included, but these don't need to be as prominent. Give them their own, clearly labeled section so that when the interviewer looks for it they can find it without issue.
Something else to consider: add your social media links. Social media is important in the beauty industry and showing that you have built and maintained your own is important. Including those links in your contact section can serve as a type of miniature portfolio to complement your full one. That said, don't use your personal pages, your future boss may not enjoy pictures of your club hopping last weekend. You should always have professional pages to share, and if you don't, omitting is better.
Education and Expertise
Second to your basic contact information is your schooling and expertise. Future employers want to know where you went to school, if you specialized in anything, and what expertise you have gained. After all, every beauty school is different.
If you went to a school that has a focus in a certain area, like trendy hair colors, make sure to list that. Having an area dedicated to your expertise will help your knowledge stand out and give employers a quick list of what your strengths are.
Your schooling information needs to be separate from your expertise, in a clearly labeled area above your work experience. Make sure that you list each school separately, in order of attendance. You will need to make sure that the school name, location, and attendance dates are easy to read. In addition, including a sentence that details your focus or degree will help the interviewer to gain a clearer picture of your abilities.
Example:

Licenses and Certifications
Going to beauty school is one thing, but you need to include if you received your state license, as well as the date it was recorded. If you haven't sat for the state exam yet, include the details of when you are scheduled to take the test.
Along with your state licenses, this is a perfect place to include any additional training that you have.
Did you take a makeup certification course? Do you have a certification in threading or body wrapping? Any extra training that you have is important to list, and to obtain. Not only does it strengthen your knowledge, but it can give you the competitive edge to get the job of your dreams.
Example:

Work Experience
Here it is. This is the big one. After all, your work experience can be the make or break in any interview. If you are new to the beauty industry and searching for your first beauty based career, don't worry about not having a salon job listed front and center. Chances are that you have had jobs that match many of the skill sets that salon and spa owners are looking for. Have you ever worked as a receptionist? Or in retail? Believe it or not, these types of jobs have prepared you for working on a salon floor.
When listing past work on a resume make sure to include the name of the business as well as the location. Directly under this information should be your job title and the time worked. Years works best if it's more than one, otherwise you are going to want to include the abbreviated month. In addition to the basics, include a brief overview of your duties. Be descriptive, but don't go on for paragraphs. You want your resume to fit on one page, so keep that in mind as you are adding info.
Example:

Skills and Accomplishments
Schooling and work experience is important. You may have something else up your sleeve that you probably haven't thought about – and that you don't want to forget.
Have you participated in something unique, like a photoshoot or a movie project? Do you have any special skills that might not be directly related to beauty but will help you stand out? First aid certified? Second language? These all may not feel like huge assets. When it comes to a beauty based resume they are accomplishments and skills that future employers are going to want to know about.
While talking about yourself may be hard, now is the time to do so unabashedly and help yourself stand out!
References
Often overlooked, references are valuable and important contacts that employers want to see. They want to talk to people about you. They are investing in you, after all!
While putting "on request" can be a good alternative (especially if you are having trouble fitting everything onto one page) steer yourself away from it if at all possible. You want any future employer to be able to contact people about you, after all.
Also, as a general rule of thumb, only include one relative in your references. The other two should be past co-workers or employers, or even school instructors.
Example:

Some Other Helpful Tips Not To Forget
Keep your resume to one page to help readability.
Use clear formatting to keep information organized and easy to read.
Utilize color sparingly, while it can help make important information pop, you shouldn't use more than two colors.
Bolding, caps, and italics can also be helpful in making specific information stand out. Once again, however, do not use in excess. Keep your formatting consistent and use these to create order.
An image can create personality in your resume, but too much looks tacky.
Check your spelling!
Ask someone else to read through your resume for clarity and feedback.
Don't be afraid to talk about yourself. That's what resumes are for.
If you still feel overwhelmed or need a little bit more guidance, check out our resume template to help get you moving in the right direction.
Resume done and ready? Don't miss our blog on how to build your portfolio to get your work shining as brightly as your resume before that first big interview.