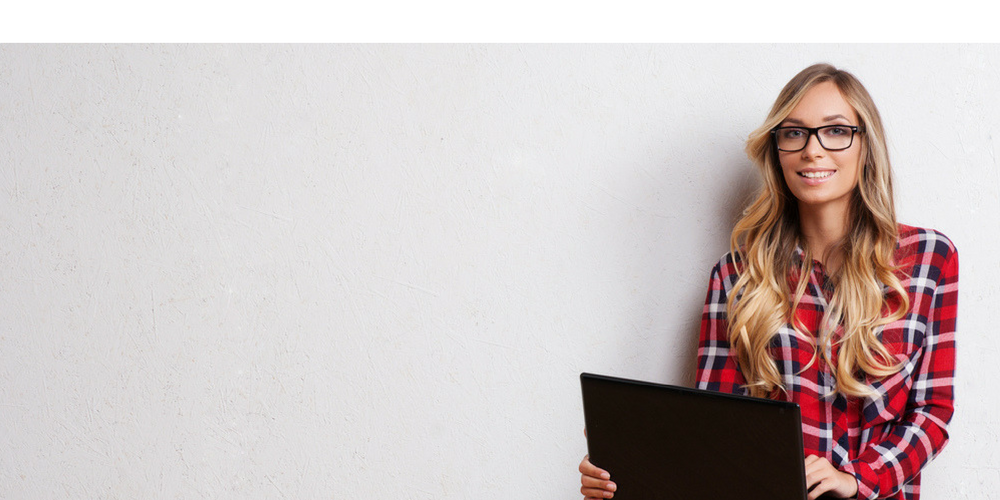 The Cosmetologist Guide to Creating a Portfolio
Posted on December 21, 2016 by Xenon Academy
Your professional portfolio is something that you should start to build as you make your way through cosmetology school but it's also something that should continue to grow and advance right alongside the growth and progress of your career. Now, surely, this is not the first time you have heard the term portfolio, but this time we are going to give you an in-depth description of what your portfolio should contain and why.
What is a cosmetology portfolio?
A cosmetologist portfolio, put bluntly, is a great way for stylists to toot their own horn. It is a compilation of their work, experience, skills and qualifications. It's a place that you can keep pictures of your work displayed so people can visually see how you express your talent. It can be kept digitally or as a hard copy to provide clients or future employers so they can get an idea of who are you as a professional and how you fit into the world of beauty.
Why should you have a professional portfolio?
Really, the question should be, "Why wouldn't you have a professional portfolio?" The list of reasons as to why you should start your portfolio is endless. It is a wonderful tool to have when looking to land a freelance gig or a long-term career with a specific company. With a professional portfolio, you have an easy go-to item to provide potential employers and even potential guests! It will allow you to grow your career, reputation, and clientele. It is also a wonderful tool to track your growth as a stylist!
How to build the ultimate portfolio
Trying to find the right or wrong way to start your portfolio can be tricky because they will be different for every stylist. Don't be afraid to customize and make it your own. Although you have the freedom to express your creativity while making your portfolio, there are things that you should absolutely include. So, here are 5 quintessential tips to keep in mind while building your portfolio.
Show your work
In this portion of your portfolio, you have the opportunity to show people exactly what you're made of so make sure to give them variety! Also, give some good quality photos. We know that everyone can't afford a professional-level camera but smartphone cameras these days are pretty advanced so just make sure that you have good angles and good lighting. You're going to want to show them examples of:
Updos
Before & afters
Color corrections
Creative colors
Long, medium & short haircuts
Men's haircuts & styling
Different textures of hair
Include Your Resume
Some of the information on your resume will probably be able to be found elsewhere in your portfolio and that is okay. It's great to have a separate section in your portfolio dedicated specifically to your resume. That way, all of your professional information can be found in one place. And if you are presenting your portfolio to a potential employer, it would be to your benefit to include a cover letter or letter of intent along with your resume. See our guide to resume building here.
Promote Your Educational Background
Dedicate a section to your education. This section will include diplomas and even licenses and certificates. If there are any educational experiences that you have participated in, that has helped you grow as a stylist, this is the section to advertise that experience and explain why it makes you a well-rounded and talented stylist.
Advertise Your Reviews and Recommendations
According to <ahref="http://www.forbes.com/sites/kimberlywhitler/2014/07/17/why-word-of-mouth-marketing-is-the-most-important-social-media/#2d0f77387a77″ target="_blank">Forbes, 92% of consumers believe recommendations from friends and family over all forms of advertising. That is why this section of your portfolio is tremendously important. We all know the importance of social media when you are a stylist. Google+, Facebook, Instagram, Yelp and many other sites are all popular hubs for reviews and client experiences. You this to your benefit! Pull some of your reviews from these sites and list them. If a client posts a selfie raving about how much they love their hair…screenshot it and add it this section! Like we said before, the majority of your portfolio gives you the opportunity to humbly brag about yourself. In this portion, let your clients and employers do the bragging!
Go Digital
It's tough to decide whether you should have a hard copy of your portfolio or make it digital. With the world of beauty constantly growing, it's smart to have this in a digital copy. You can easily make changes without having to reprint. A great way to keep your portfolio digital is by making a powerpoint and uploading it to a thumb drive. If you are feeling extra tech-savvy, you can also create your own website using a site like Wix or SiteBuilder. These are all great ways to provide your portfolio, to anyone who asks, quickly and efficiently. And hey, you're saving a tree!
Whether you are still in cosmetology school or you are already in an established career, you should start building your cosmetology portfolio! If you've built your portfolio and have any recommendations, we want to hear them. Share with us in the comments! Does a future in cosmetology sound like your dream career? Check out our cosmetology program page to learn about our program and how you can become a student! Trying to land yourself a job in the industry? Check out our guide for interviewing well, and how your portfolio can help!