May 23, 2017
The Cosmetologist's Guide to Interviewing Well
Going in for your first job interview after graduating can be a daunting task. There is so much emphasis put on good interviewing skills that we tend to overthink it a lot of the time. Keeping your nerves under control is one of the many important parts of nailing any interview. Luckily for you, we have gathered a couple of tricks and tips to help you head into your next interview with a cool, calm, and confident attitude!
Research
Look at the salon up that you are interviewing at. Figure out what their goals and values are. Find out how they function. Try to get a glimpse into what the culture is like. If the salon has a mission statement, make sure you know what it is. Being able to talk about the business and how you will contribute to their success will really impress the interviewer! Learning about the salon before you interview can also help you decide if it is a good fit for what you are looking for in a job.
There are also a few things that you may want to talk about during the interview that you won't be able to find out by doing the research before the interview. A few good interview questions that you could ask are:
Does the salon do a booth rental or a commission system?
What is the schedule like?
How busy is the salon?
How long did it take other stylists to grow their clientele?
Are there a lot of walk-ins?
These are few examples of good types of questions to ask. Take some time before the interview and think up a few more questions that you want to ask the interviewer.
Prep Your Resume
When you are getting ready to search for jobs and start the interviewing process, make sure you take the necessary time to create a good resume. The resume is often what gets you the interview in the first place, so having a good one is very important! If you don't know where to start, we have the ultimate resume guide and template to help you out. Once you have a solid resume put together, be sure to print at least one copy to take with you to your interview.
PRO TIP: If you really want to impress your interviewer, get some professional resume paper and get your resumes printed on that. It's a simple step that shows them you care!
Create A Portfolio
A portfolio can be an extremely beneficial asset when trying to land your dream job. It's also an easy way for you to toot your own horn, in a professional manner, of course. Your potential employer will love the opportunity to look at examples of your work and see the talent and skills that you are capable of. Your portfolio should be visual and include pictures, but make sure it's still clean and organized. If you're not sure what a great portfolio should look like, look at our guide to creating a portfolio. It will help you get started on the right foot.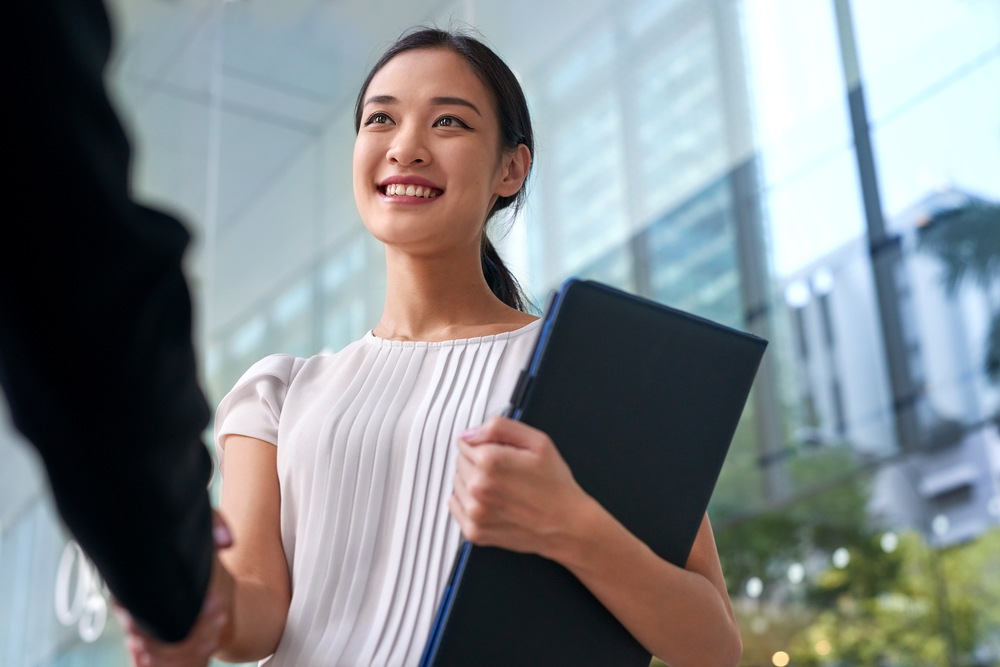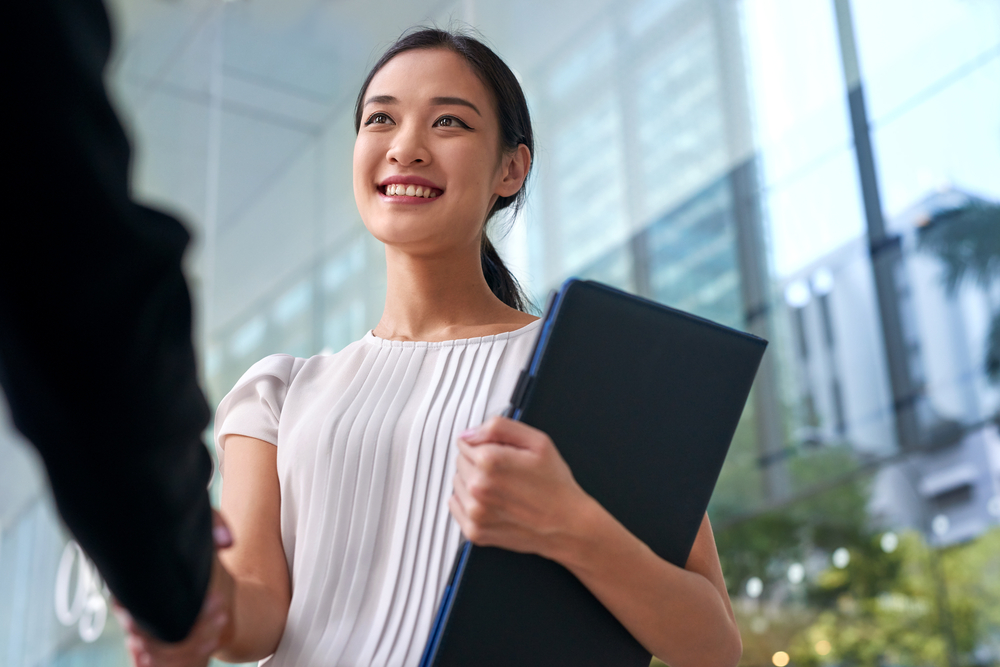 Having a digital copy of your portfolio is a great option because it allows you to easily update and edit it on a regular basis. When you actually go in for the interview it is important to know how you are going to access your portfolio to show it to your potential employer. Will they have a computer to upload it on? Is your portfolio online? Bringing an iPad or tablet with your portfolio on it is a safe way to avoid any issues that could arise. This way you will have access to your portfolio no matter what.
Dress The Part
Dressing up for an interview is another thing that can set you apart from other job candidates. There are a few things you can do to figure out how you should dress: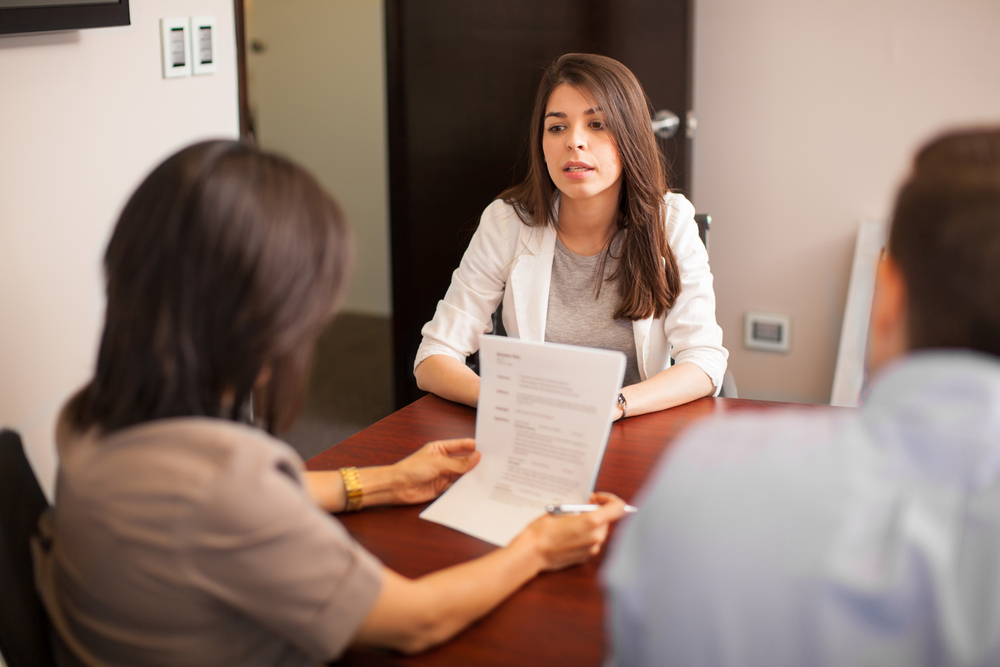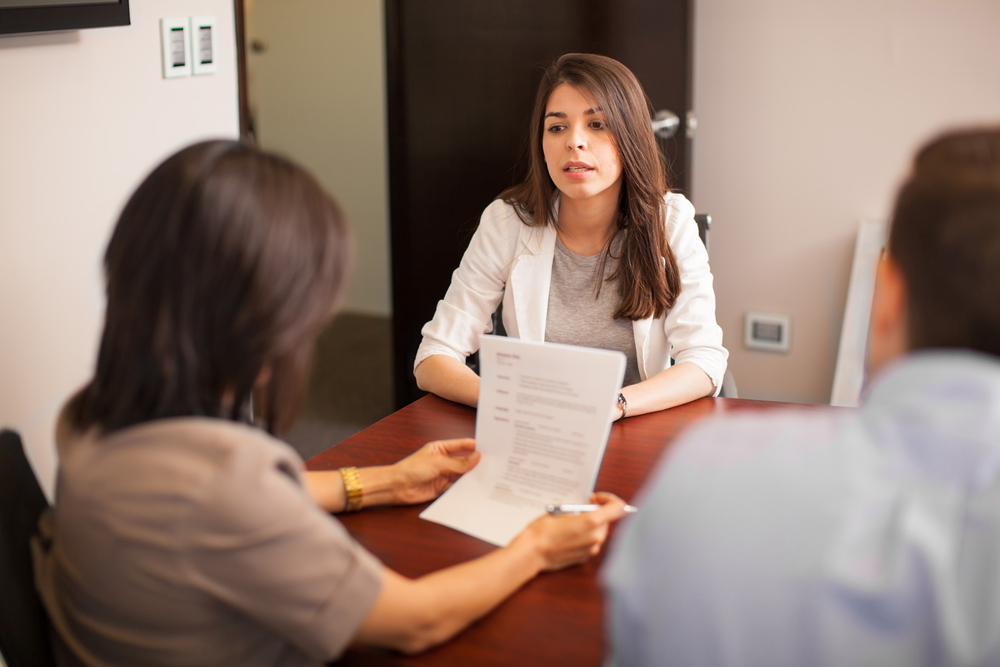 Level Up – Scope out the current employees and take note of what they are wearing. Once you have a pretty solid idea of their style, take that style and kick it up a notch.
Ask – Although it may seem strange, it is acceptable to ask what you should wear to the interview.
When In Doubt – When you're not sure what to do, wear the most professional outfit you have. This is always a safe bet. Avoid ripped jeans. As cute as they are, they can be viewed as unprofessional. Avoid showing excessive amounts of skin. A skirt that falls slightly above the knee? Perfect. The little black dress you wore on the Vegas strip for your birthday? Probably not the best idea.
Remember that you are interviewing for a job in the beauty industry. What you wear to your interview will matter. The potential employer may look at your clothes, makeup, and hair to see if you really care about that type of thing and to gauge your knowledge and skill. So have some fun and go all out.
Be On Time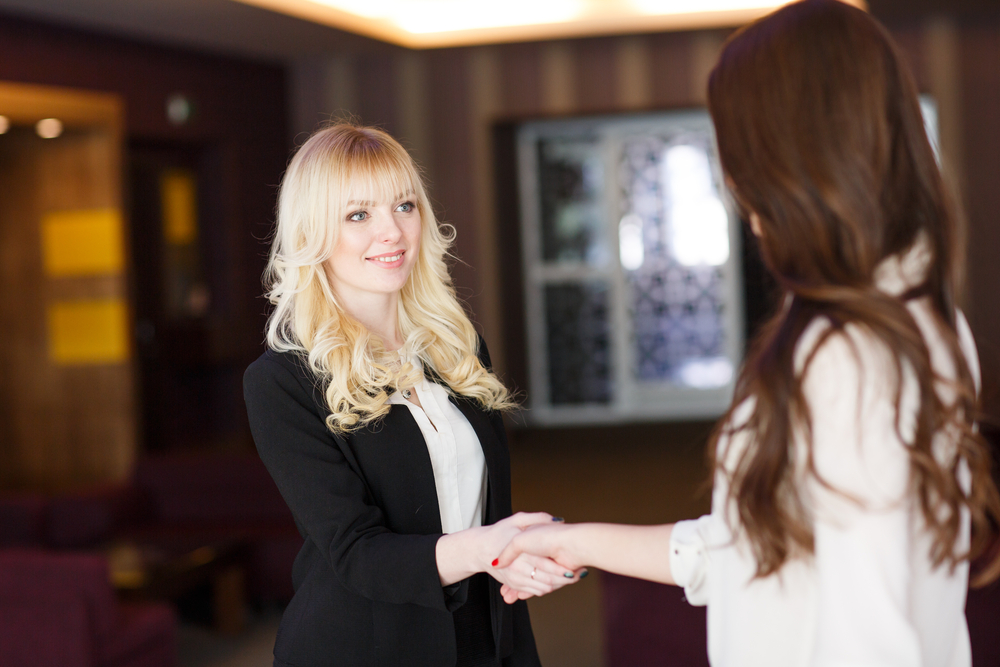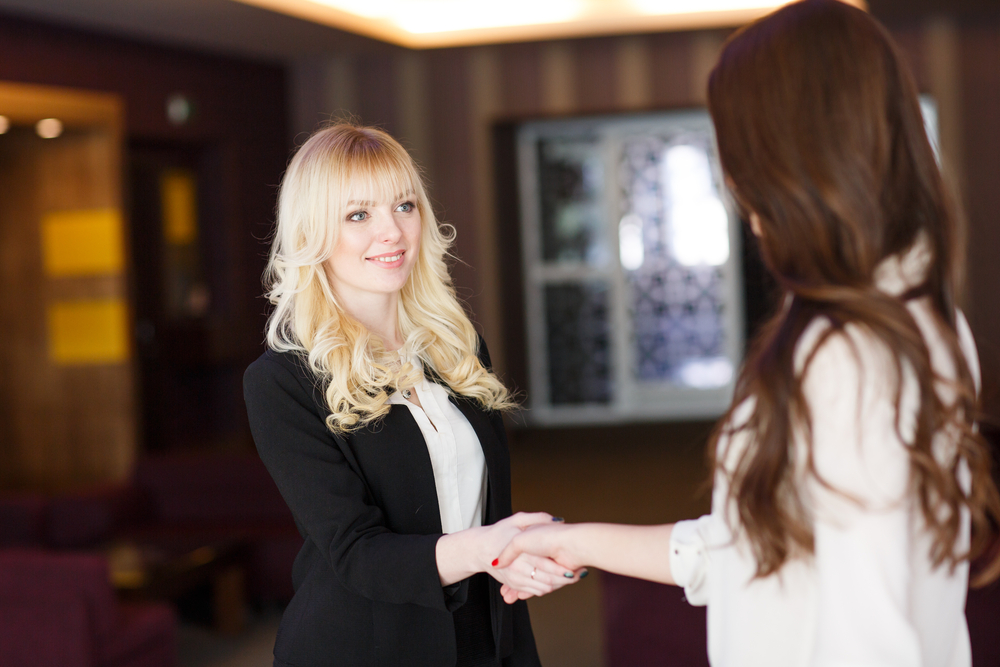 Your resume is ready, your portfolio is looking good, and you have the perfect outfit picked out for your interview. Now make sure you get to it on time. Look up the location of the interview the night before if you're unsure of the exact location, and find out how long it will take to get there. Once you have all this figured out, leave early the next day so if you get a little lost or there's bad traffic you can still get there on time. Be sure to arrive 5 or 10 minutes early. This will help the employer know that you are professional and you mean business. A good rule to follow is the old saying, "If you're on time, you're late."
Confidence
When you answer the interview questions, be excited about the topics and show the employer that you care about what you are talking about. Be sure to make good eye contact with the person conducting the interview. This will help you seem more engaged in the conversation and it will help you look more confident to the employer. If you're not sure how to sit or what to do with your hands, a good rule is to loosely mimic what the interviewer is doing. If they are sitting upright on the edge of their seat, you should do something similar.
If you are on time for your interview, dressed well, and have a solid resume and portfolio in hand you shouldn't have anything to worry about. You're ready for this interview, so be confident. Try to reassure yourself and get those nerves to dissipate. Speak naturally and most importantly, always remember to be yourself!
Learn More About Xenon Academy
Now that you know how to nail an interview, go pursue your dream job! If you're interested in learning more about becoming a cosmetologist or an esthetician, check out our programs at Xenon Academy. You can also apply for more information here. We can't wait to tell you more about our school!