June 14, 2022
What I Wish I Knew Before Beauty School
If you're interested in all things beauty, chances are beauty school has crossed your mind. People tend to think mainly of cosmetology, but there are many different paths to take when it comes to beauty school. But there's one thing that's common among all of them: A strong passion for beauty.
Even if you have that passion, enrolling in and studying at beauty school can seem daunting. There are a lot of steps, and it can seem like there's a lot you don't know. We've created a list of all the things to know about beauty school, so you can be prepared without all of the unknowns!
The Opportunities are Endless
One of the best parts of beauty school is the creativity and freedom it gives to those who enroll. Beauty schools can offer a wide variety of programs and courses that appeal to different students. Some of the things you can learn are:
Barbering
Esthetics
Nail Technology
Cosmetology
And more!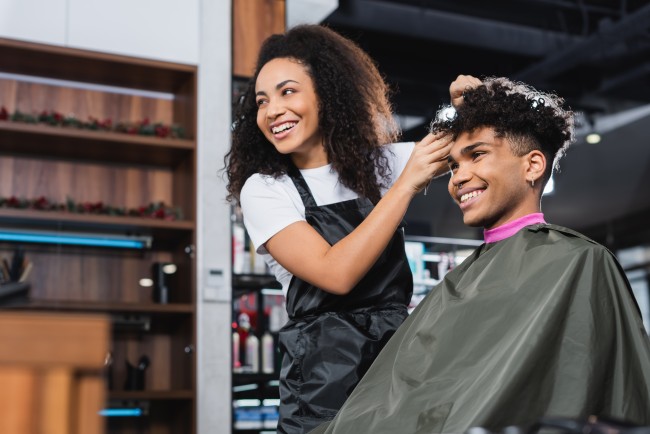 At Xenon Academy, we offer programs in barbering, cosmetology, and esthetics. Many aspects of these programs can seem similar but each of them covers its own specific areas. Cosmetology is the study and practice of beauty treatments like hair color and smoothing & relaxing treatments, amongst others. Esthetics teaches all about skincare; corrective treatments as well as lash & brow lifting and extensions. Our barber course specializes in men's grooming and technical skills. Whatever you decide to choose, beauty school is the place to learn more about the beauty industry!
Requirements Can Differ
There is no one-size-fits-all way to go through beauty school. Depending on the state you live in, there are different hours of training and exam requirements. Each program also has its own requirements, which can help you narrow down which one is right for you.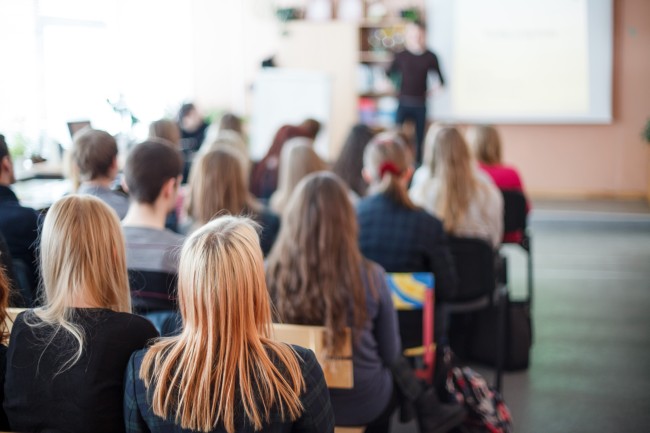 Cosmetology students complete numerous hours of training. In order to get your cosmetology license in Nebraska, for example, you must complete 1800 hours of training as well as pass the state licensing exam. For barbering students, 1800 hours from an accredited barber school and passing the state examination is required. To get an esthetician license in Nebraska, you need 600 hours and to pass the board licensing exam.
Beauty Does Make a Difference
Getting a haircut, facial, or fresh face of makeup makes you feel good! It can rejuvenate you and make you feel like a brand new person. If you study at a beauty school, you get to learn how to make other people feel this way! One of the most rewarding feelings as a beauty professional is seeing the difference you make for your clients.
Many people also make changes on a much larger scale. Beauty professionals can use the skills they learn in school to help people around them. There are many cases of barbers giving back to their communities by offering free haircuts to those in need and educating people on men's health issues. Many cosmetology professionals donate services to oncology patients during and after treatments. You can see that the beauty industry can make such a difference at such a large scale!
The Industry is Perfect for Entrepreneurs
In the beauty industry, people are often rewarded for their forward thinking, innovation, and trend setting. People who are ready to take charge find that this industry encourages  them to do just that.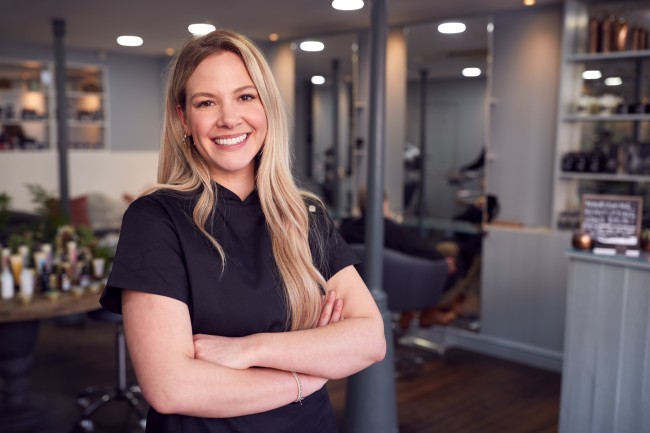 Think of the wild trends that have been popular in the last few years. Balayage, vivid colors, and mushroom brown hair are all trends that have come from forward thinkers who tried new things – and those trends soared! The pros behind these beautiful styles work in the industry every day. They push themselves creatively and do things that you've never seen before.
What are the Options After Beauty School?
People who graduate from beauty school can work in various areas of the beauty industry. Many can work in a salon or spa where they were either hired directly from the owner, or else they may rent their own chair in the salon. Others work with staffing agencies to be hired for specific jobs like weddings, photoshoots, or prom events. 
Some beauty professionals would rather freelance their services or start their own business. This may require more schooling in business and marketing areas and isn't guaranteed to every beauty school graduate, but could still be the route for you.
The wide variety of future possibilities for students after school is one of the greatest features of beauty school. When you attend a beauty school, you can learn about many different things.  You can choose something specific to focus on when you begin your journey after graduation.
How to Start Your Journey
Here at Xenon Academy, our programs are designed to help you sit for the state exams, while also preparing you for a future in beauty through curriculums focused on salon and social media marketing, income strategies, and guest service training. We provide access to industry experts and Pivot Point® tools. We put our students first! You can learn from professionals while getting hands-on experience in our student salon!*
Now that you have an understanding of what to expect in beauty school, you can start your journey! If you're creative, passionate, and love working with people, then this could be the path for you. Ready to get started in the exciting world of beauty? Contact us for more information!