October 12, 2017
Xenon. The Man Who Founded Our School.
What is a Xenon?
"Zee-none", "Zen-yn"… how do you say that?
Who is Xenon?
These are all questions we get quite frequently. It's no wonder, it has been several years since Xenon's revolutionary work graced the runways, magazine covers, and stages of the world. In fact, doing a google search will get you answers that range from the chemical element, to an 80s hair band, to our own school.
This iconic man seems to have been left into the wiles of the past. But that is not the case.
Named one of the most influential hairdressers of our time, Xenon has left a legacy behind that may have ended as one of the original founders of our school, but it began long before that.
It's in his blood
Born Peter Michael Franelli, Xenon grew up around the art of hairstyling. Sitting in his parents' salon from a young age, he mastered the art of cutting and styling before gaining his official beauty education at the Pivot Point school in London, England.
Even with a high quality education, Peter Franelli wanted more. By seeking out new techniques and styles, he found himself under the foot of the now infamous Vidal Sassoon. One of the few protegees Vidal ever took on, Peter Franelli absorbed everything the famed stylist had to teach him, creating his own infamy as he took on the name "Xenon".
Xenon is Everywhere
Beginning in the mid 1970s, Xenon's work began to make an appearance on a grand scale. Although he wasn't quite the household name he would become, his looks were featured on the covers of magazines, while many more began to walk down the catwalks in Milan and Paris.
Even though his work was becoming a conversation piece in salons around the world, he himself was building up his acclaim and rising to the top of the fashion world. While still creating some of the most iconic looks of our time, he was also serving as the creative director for Matrix, Helene Curtis, and Farouk Systems. Over the many years of his career, however, it was his role as the International Creative Director for Pivot Point that he is still widely known for. In fact, much of his impact with the influential beauty school curriculum distributors is still being used today.
A Passion for Hair
Although Xenon was hugely impacting many of the influential companies and brands in the industry, hair was always his passion. It was a passion he could not ignore for long. In fact, it was onstage that he found his true home, performing and demonstrating the high point of hair fashion.
It was on this journey that he made the acquaintance of Bob Peel, owner of Peel's Salon Services. One of the largest beauty salon distributors in the east coast, the Peels family came together with Xenon in the mid 80s, sharing a passion and desire to educate the next generation of cosmetologists to a standard that before had seemed unattainable.
This dream of a school was realized, and in 1986 the Xenon Academy was born.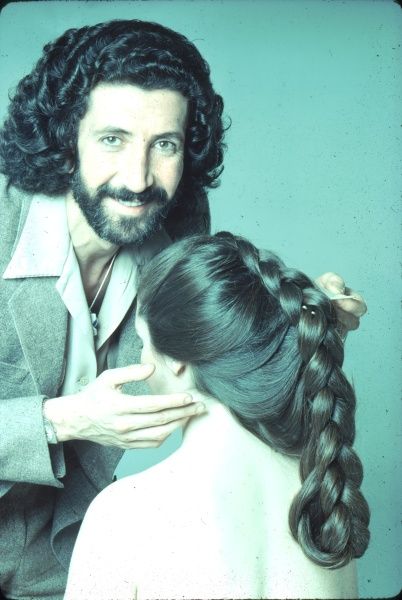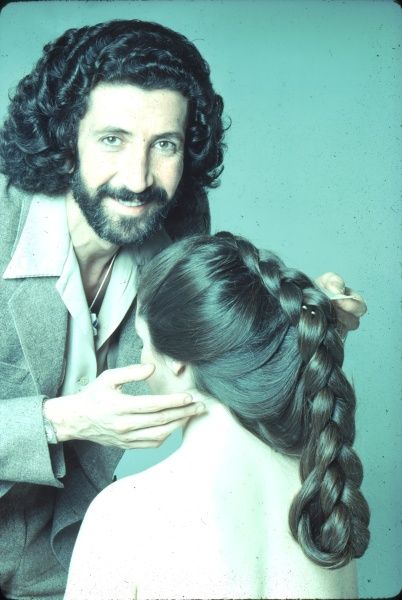 A Legacy of Hair
Xenon was passionate about their goal and worked closely with the school from its inception until his death in 2001. He was often seen in the franchises many facilities, teaching classes and on the floor teaching students the amazing techniques that had made him such an icon for so many years.
Together Xenon and Bob Peel worked to grow their vision to more than eight campuses, each one dedicated to cultivating beauty professionals.
It was more than the schools that Peter Franelli left behind when pancreatic cancer took him from us. Established posthumously, the Xenon Foundation sought to help students under duress shoulder the cost of beauty school. Although the foundation has since been dissolved, it helped sever hundred aspiring cosmetologists pursue their dreams.
The Xenon Academy schools remained in operation for many years after his death, until in 2010 due to failing health, the Peels Salon Services companies were sold to L'oreal. After Bob Peels Jr.'s death in 2013 the Xenon schools were sold, with many going their franchisees.
Although many of these individuals chose to change the names of these iconic schools – we proudly bare Xenon's name, carrying on his mission and education the next generation of stylists to a standard that would make this amazing man proud.
We welcome you to schedule a tour at our Aurora, Omaha, and Grand Island campuses and see how Xenon's legacy lives on, and how his vision inspires us to support and build the next generations of successful cosmetologists.