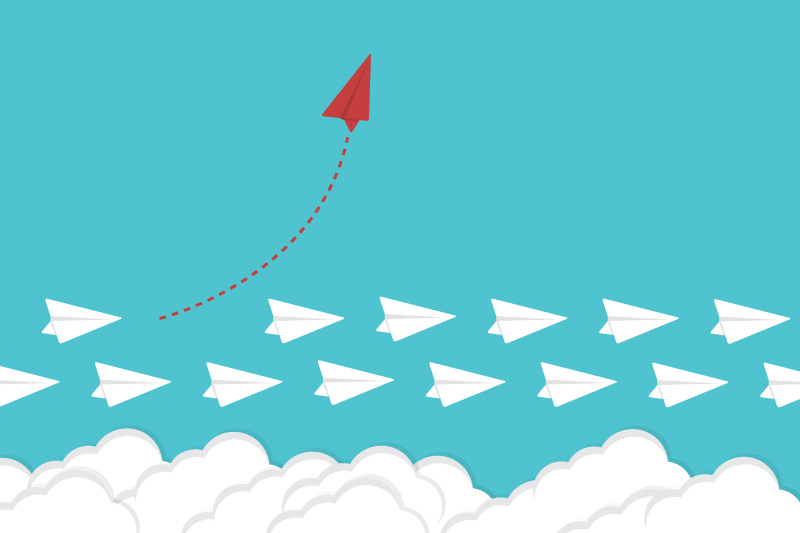 How to Transfer Beauty Schools
Posted on May 22, 2018 by Xenon Academy
Transferring beauty schools can feel overwhelming. When you started beauty school, you probably pictured yourself sticking with one school all the way to graduation day. But life gets in the way sometimes so this situation might feel stressful. Your reason for transferring might even be out of your control, but what you do next is.
For years Xenon Academy has welcomed transfer students from other beauty schools into our cosmetology and esthetics programs. We're here to answer your transfer questions and assure you this bump in the road doesn't have to be the end your beauty career goals. Here are some answers to the common transfer questions we are asked:
Transferring Beauty School Hours
If you are changing schools, transferring your hours is possible however the number of earned credits may be adjusted. The number of hours you can transfer will depend upon several factors including the type of program you are studying, your school, the curriculum, and more.
We accept transfers from most schools however not all hours from all schools are accepted. Transfer students to Xenon Academy may need to complete at least 50% of their hours in our programs to receive credit for graduation. (This may not apply if your current school is closing.) We are available to review these numbers with you to help with your transfer decision.
Transferring Pivot Point Credits
If you are currently enrolled at a Pivot Point school, you know that the curriculum affects each part of your educational experience. Xenon Academy is a Pivot Point Legacy Partner school, providing a stark difference to our students' education. Transfers are welcome from most programs into ours.
The good news is that if you are transferring to us from a Pivot Point school, your credits can be transferred more easily. We do require 30% of your hours for graduation to be completed within our program, although if you come over from a closed school, this is not the case. Your specific situation may vary, so we recommend speaking to someone in our admissions office at the campus near you for details.
Transferring Financial Aid Between Beauty Schools
Knowing how to transfer your funding from one school to another is an important part of the process! Many students may have scholarships and financial aid they want to transfer with them to their new school. If this applies to you, here are a few things to keep in mind:
If you have a balance at your current school, request an up-to-date statement of what you have paid and the remaining amount due. This applies to any and all funds you have used up to this point, including financial aid.
If you have financial aid, check your Free Application for Federal Student Aid (FAFSA®) status. Update your FAFSA® with the code for your new school to your application. Otherwise, we will not be able to use it toward your new school.
The school code for Xenon Academy: 026105
If you have never applied for financial aid before, here is how to apply for the first time.
For questions about other types of school funding, including scholarships or grants, please contact us!
If you have used all of your available financial aid, there are scholarships available that can help you fund your education. Xenon Academy offers financial aid to those who qualify*. Our admissions team can help guide you toward some options available to you.
Leaving Your Current School
If you are currently enrolled in another school, you will need to notify them of your intention to transfer and wrap up a few things. Here are a few items:
You will need to obtain a release from your school in order to transfer to a new school.
You will need to pay your tuition balance before your transfer over. This might include a settlement agreement with your current school.
Request any documentation you might need, such as credits they've reported to the state for your hours earned; request any achievement milestones that you may have earned, such as student of the month, competition awards, etc… .
Remove your personal belongings from their campus when the time comes.
Stay in contact with the friends you've made there. Changing schools doesn't mean you can't stay close to people who have helped you along your journey and who share the same passions for beauty that you do!
Learn More About Xenon Academy
Xenon Academy has built a culture of creativity by welcoming students from many walks of life. We are always excited to see what new students bring to the education experience for everyone on campus. We understand that transferring is a big step, but we want to make the transition as smooth as can be.
With Xenon Academy, there are no hard deadlines for transfer students. We're here for you. When you are ready to take the next step, let us answer your questions or even take you on a tour of our facility. Give our helpful admissions team a call today.
Grand Island, NE: (308) 210-4078 | Omaha, NE: (402) 718-9853
*Financial Aid is available to those who qualify. Click here for information about graduation rates, median loan debt of those who completed our programs, & more.