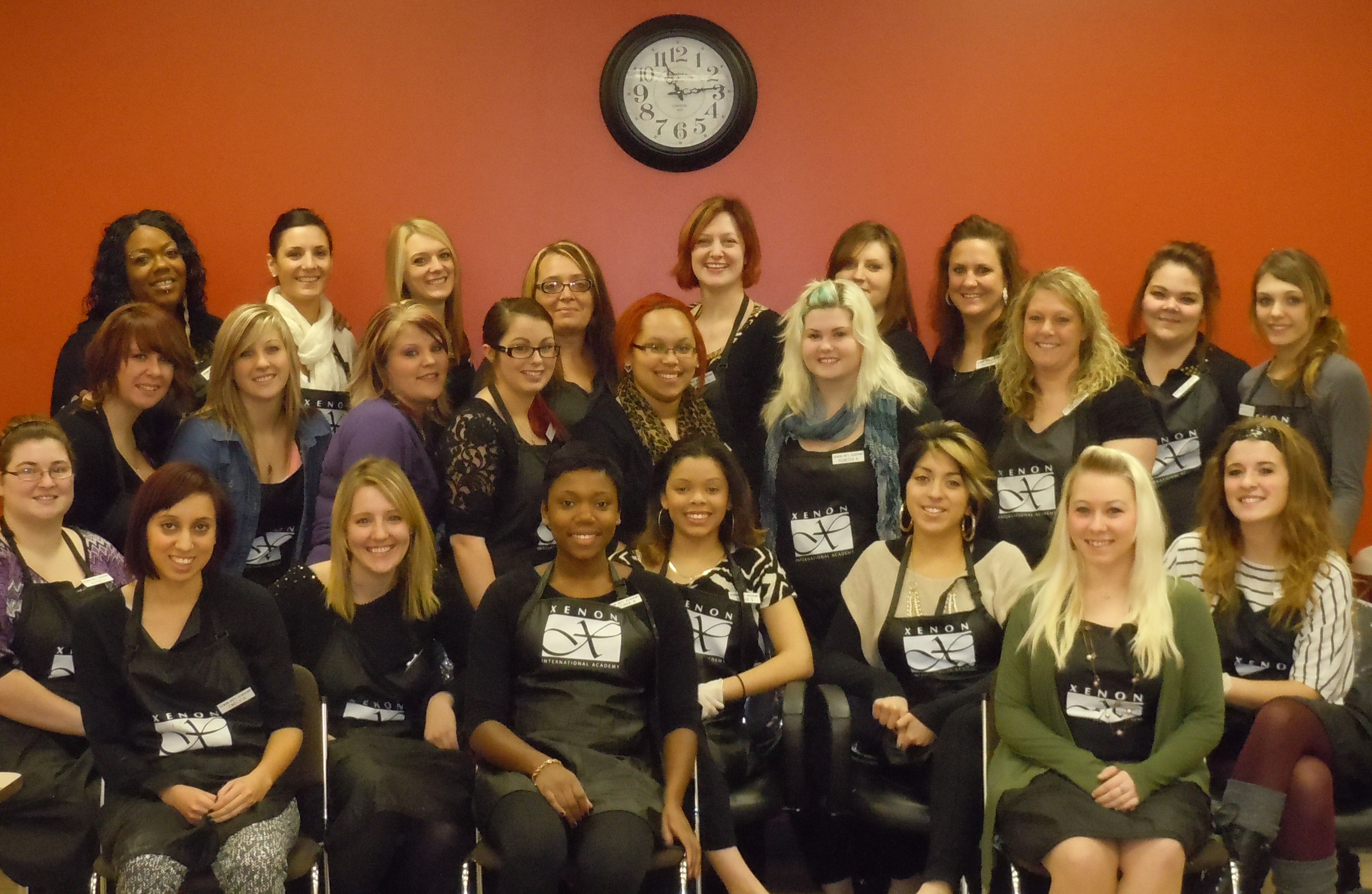 I'M A FRESHMAN IN COSMETOLOGY SCHOOL!
Posted on December 11, 2012 by Susan Peel
I'm A Freshman in Cosmetology School!
I like how "hands on" the teachers are-.Carrie K
I feel like I started yesterday.  I didn't think I'd learn so much in such a short time.-Halle S.
Something that surprised me is how much you learn each day, I love learning something different everyday.-Liz C.
I'm surprised how much I love it!-Jordan K.
Surprised how much book work we have, excited to get on the floor.-Alyssa G.
I've already had so much fun.  I hope time goes slower so I learn more stuff.-Rebecca S.
I can't believe how fast the time has gone.  Everyone is so nice and supportive and help you with whatever you need.  I love it!-Shelby G.
I was surprised by how fast the program is, but I really enjoy color class and learning all the different ways to change someone's look.-Jessica S.
I can't believe how fast time goes…-Echelle H.
Time is flying but truly excited to be learning all aspects of this industry.-Dawn L.
I'm surprised about how fast everything is and how much book work there is, but I absolutely love it here!-Heather H.
The thing about basic classes at Xenon that has surprised me the most is how fast paced it is.  I have learned so much information in a small amount of time.  I have really enjoyed every day I have spent here so far.-Sherry V.
I can't believe how fast I'm learning things and how fast time is flying.-Kayla C.
Being a student at Xenon has been a great experience so far.  Everything is going so fast but I'm excited to learn and I'm happy to have such great teachers.-Valerie G.
I enjoy every aspect of basics so far.  We touch on subjects that I didn't think would be taught, but I'm very grateful.  On my 3rd week I already feel like I can take on the world (even though in reality I can't ?)  I love being in this program already and would recommend it to anyone interested in going to school for cosmetology.
-Unique S.