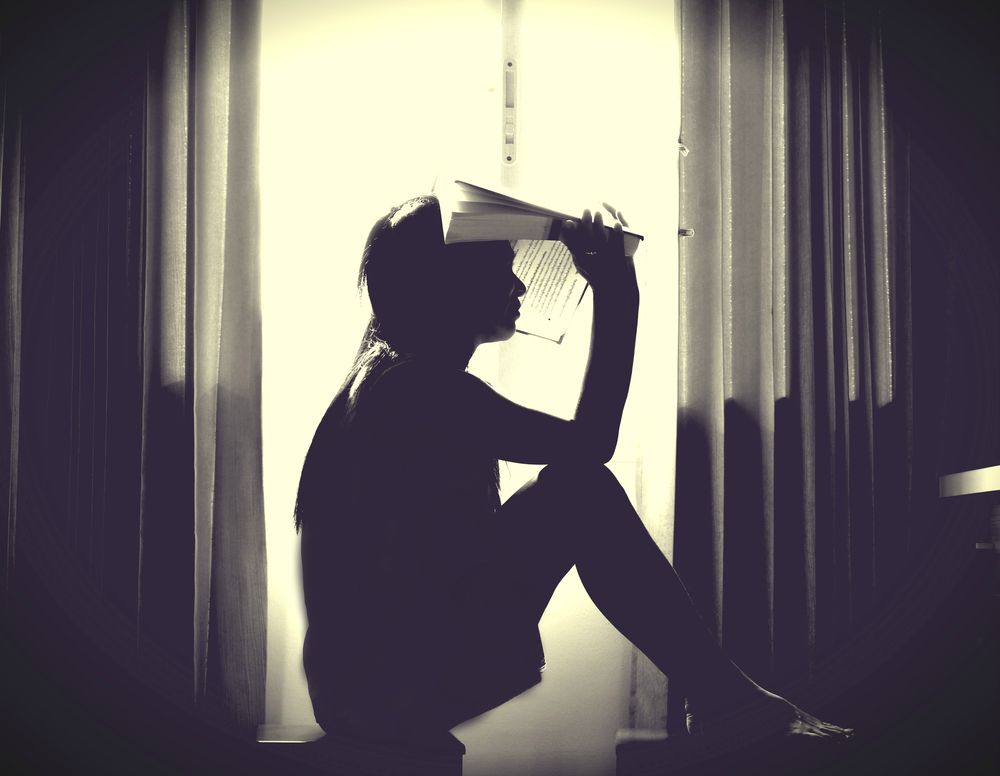 5 Misconceptions That Crush Beauty School Dreams
Posted on September 19, 2018 by Xenon Academy
Stereotypes can be funny, but they can also be hurtful.
There are plenty of stereotypes out there about many professions. From the very attractive firefighter to the pencil pushing rocket scientist, several careers suffer from stigmas.
The beauty industry doesn't escape hurtful stereotypes. We're sure you've heard of the "beauty school dropout".
There have long been misconceptions about cosmetologists and other beauty professionals. Most of these misunderstandings are translated into negative emotions and feedback when it comes to choosing to pursue a career in beauty. We're here to address the five most common misconceptions, stigmas, and stereotypes that exist the beauty realm and why they can be so hurtful.
1: The Industry is Only for Women
This misconception is totally outdated. Years ago male hair stylists, makeup artists, and skin care professionals were sparse. Now they're out in the beauty industry making waves. From hairstyling legend, Sam Villa and our very own founder, Xenon, to the newest men on the scene like Patrick Starr, there's plenty of room for everyone in the beauty community.
In fact, brands like ASOS and MMUK Man are going out of their way to make sure that males are aware of the cosmetics available and created to cater to them.
How is This Harmful to the Industry?
You may be asking yourself, "How does this misunderstanding affect people going into the beauty industry?" It's simple: young males are being told that they should choose a different career path, even if makeup, hair, or skin care is their true passion because the field is only for women. We believe that everyone should feel confident in pursuing a career that they are good at, that they like, and that will bring them joy for years to come!
Xenon Academy Fighting Stereotypes
Here at Xenon Academy, we believe in crushing this misunderstanding and others. We encourage anyone who loves the beauty industry to pursue it, no matter who they are! Here we promote diversity and uniqueness!
2: You're Not Smart If You Want to Go to Beauty School
Before the complexity of hair cutting and skin care was understood, many people thought these jobs to be easy. When a job seems easy, people tend to assume that you don't have to be smart to do it. This couldn't be further than the truth when it comes to beauty.
Facts About Beauty Educations:
Cosmetology
You can learn anatomy.
You can learn chemistry.
You can learn biology.
You can learn about hair/skin disorders and diseases.
You can learn color theory.
You can learn math.
You can learn to run your own small business.
This list rounds out just some of the subjects that many people didn't know came into play in cosmetology. Beauty professionals must know how hair and skin will react with products, they have to measure and be precise when it comes to mixing hair colors, and they need to understand how colors work together to complement a client's personal style.
Esthetics
You can learn anatomy.
You can learn chemistry.
You can learn biology.
You can learn color theory.
You can learn math.
You can learn about skin and nail disorders and diseases.
Again, these are just a few of the more traditional types of topics that estheticians can learn in a program. They must understand how the details about skin in order to properly care for it. Knowing how skin will react to products will prevent allergic reactions and help you treat conditions.
How many careers do you know that incorporate not only sciences but creative skills, too? Not to mention the amount of people skills that go into building out a healthy, reputable book of business.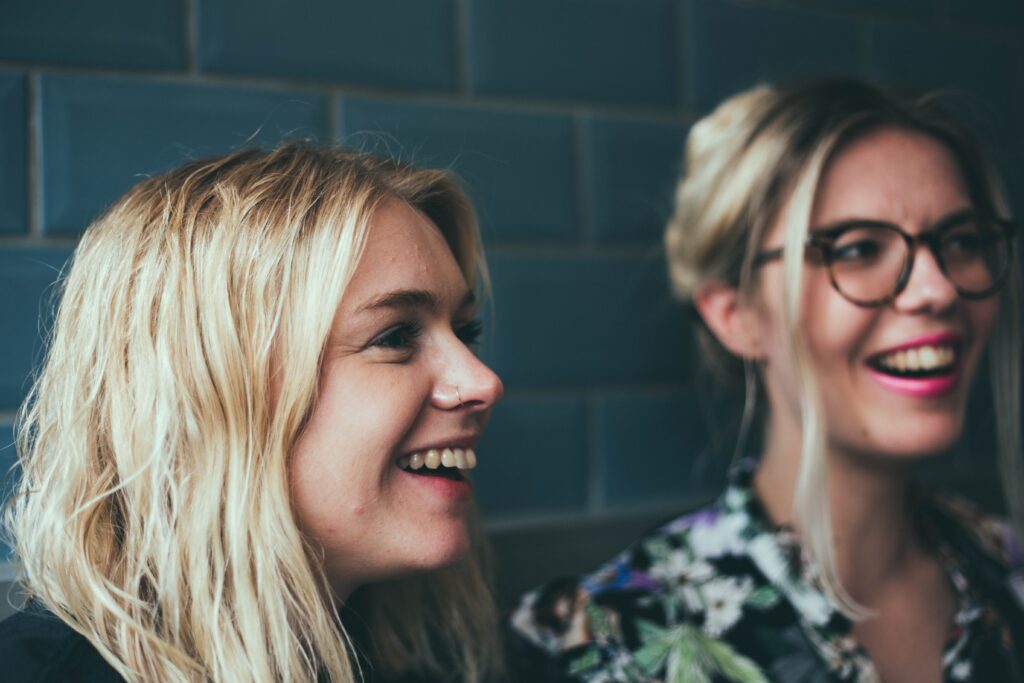 How is This Harmful to the Industry?
No one likes being told they're not smart. Each job requires a skill set, talent, and drive to make it a career. Being unsupportive of any professional or implying that a job doesn't require any specialized knowledge is rude and downright wrong!
Xenon Academy Fighting Stereotypes
Because we know this industry requires a certain level of knowledge and passion, we help our students learn real-world skills. In our programs we teach marketing, time management, business management, and more. Our students are smart, and we want them to feel empowered with the knowledge they learn here!
3: If You Go to School, You'll Drop Out
Thanks to the movie "Grease", everyone assumes that any beauty school student is more prone to dropping out than the average college student. According to the National Student Clearinghouse, "57% of students enrolled in college are not done after six years. Of that 57%, 33% of them drop out entirely. . ."
If that statistic doesn't help reframe your mindset when it comes to dropping out, then we don't know what will. It's clear that traditional college students have high statistics of dropping out.
We believe that beauty school students are not more likely to drop out than any other student. In fact, we think it's more likely that they won't drop out for a few reasons.
They have a true passion for their craft. You won't find students learning general education that won't be applicable for their jobs later on in a beauty school classroom.
Their schooling doesn't require as much time. Beauty school programs don't often require more than a few months to a little over a year to complete. It depends on the program and the schedule you take it in.
Trade educations, like beauty, are made for people who want to get their education done and move onto a rewarding career. The curriculum and educational environment are tailored to people who learn better in hands-on way. Much different than a college lecture hall!
While we can't speak for all beauty school students, we can speak to the experiences we have had as a beauty school for many years.
How is This Harmful to the Industry?
Perpetuating the idea that someone who is in beauty school is more likely to drop out creates a scary story. Essentially, it creates the idea that beauty school isn't for anyone who is dedicated to their education. It is dangerous for people who are looking to go into beauty school because it sets them up for a mindset that dropping out is acceptable and expected of them.
Xenon Academy Fighting Stereotypes
At Xenon Academy we uplift our students. Our staff is dedicated to supporting our students in every way that they can. Whether it be helping them set goals or plans or just being someone to talk to, we want to be a shoulder to lean on and count on throughout school.
4: You'll Never Have a Real Job
The most common pushback that we hear about students starting beauty school is that they will "never have a real job". This is often a concern of parents, and we totally understand where it comes from. It can be scary thinking about your child entering an industry that you know very little about.
Here's what you should know about the job outlook for cosmetologists:
According to the Bureau of Labor and Statistics (BLS), the job outlook for Barbers, Hairstylists, and Cosmetologists is growing at a rate of 13% between the years 2016-2026. This is a rate that is faster than average compared to other careers.
The careers for licensed cosmetologists are plentiful. They are not limited to working in a salon. Careers they may choose to explore include: salon owner, salon manager, brand ambassador, product representative, platform artist, social media influencer, freelancer, beauty writer, and many more! The days of "just being a beautician" are gone.
This career choice is resilient. During the Great Depression as well as the recession in 2008, beauty professionals continued to thrive. It proves that even when times aren't looking up, people want to feel pampered.
According to Statista, the beauty and personal care market has been increasing year over year since 2013. In 2017, the industry reached 86 million dollars in the U.S.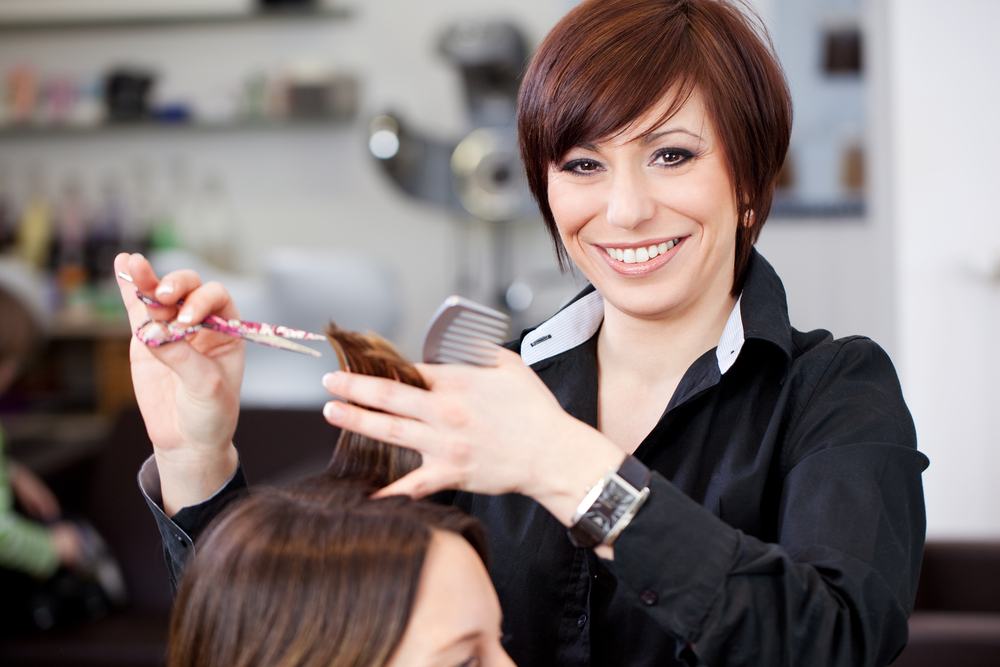 Looking to explore more career options for cosmetologists? Click here.
It's clear that the industry is growing faster and stronger than ever. If you have a passion for beauty, now's the time to jump on board!
How is This Harmful to the Industry?
The idea that there is not a real job out there for someone in beauty is inaccurate. There are so many things to do in this field! Being unaware of all of the opportunities available can be discouraging for someone who is looking to make beauty their everyday job. Some people just weren't meant to work a desk job.
Xenon Academy Fighting Stereotypes
Here at Xenon Academy, we believe in helping our students get real jobs. That means assisting them in their educational journey. We include not only practical and theoretical instruction in each of our programs, we also include education in management, marketing, and more. This means that you can walk away with skills that are applicable in a variety of careers, making you that much more marketable!
5: You Can't Make Any Money
This is probably the most common concern we hear when people come in for a tour. Especially from parents. You want your child to be successful and independent, and it can be scary to think of them in non-traditional job.
What we want you to know is this: if you work hard, put in your time, and learn to be strategic in what you do, you'll make money. Just because this job is creative and fun doesn't mean it doesn't take hard work and perseverance to find success. Here at Xenon Academy, we teach our students the value of hard work and doing their best. Without learning these important elements during their education, their work would suffer.
How is This Harmful to the Industry?
It's pretty clear how this misconception can be harmful to people who long to do hair for a living. The idea that they will never be successful isn't a happy one. We urge doubters to take a look at some of the most famous and popular people in the beauty industry and tell us they aren't successful.
Xenon Academy Fighting Stereotypes
We uplift our students. We teach valuable skills for any beauty pro. Whether they be the hands-on our theoretical elements within their field of choice or the business of beauty skills we include in our curriculum, we want to make sure our students see both the creative and strategic side of their future careers.
Be Empowered
Don't let these five misconceptions stop you from pursuing your dreams. Now that we've totally dispelled each of them, take your new found knowledge and make your decision. Beauty school could be your calling! Contact Xenon Academy today to learn more about our cosmetology or esthetics programs!