September 19, 2018
5 Misconceptions That Crush Beauty School Dreams
Do you enjoy learning about the latest beauty trends? Are you always helping your friends and family with their hair and makeup? If this sounds like you, going to beauty school could be your perfect next step!
When it comes to a big decision like this, there are always some doubts and concerns. While it's important to do your research, we don't want misconceptions to stop you from pursuing your dreams!
At Xenon Academy, we have seen how attending beauty school can change peoples' lives. If you are considering enrolling in a beauty program, we want to help. That's why we want to debunk five common misconceptions about beauty school so you can feel confident about starting your future education!
1: You Aren't Talented Enough
Starting something new can be challenging. You may be wondering if you have what it takes to thrive in a beauty program.
You're not alone. Many successful beauty professionals doubted themselves when they first started.
We've seen many students worrying that they won't fit in or succeed in beauty school. Their confidence needed a boost. Luckily, we've had plenty of experience turning nervous beauty enthusiasts into confident beauty professionals.
At Xenon Academy, we are more than a school. We are a family. Our goal is to help students like you find their confidence and become successful beauty professionals. We want to support you and help you thrive in your beauty journey. Seeing our students succeed is why we love coming to work!
We strive to help our students each step of the way. You can enjoy support from a welcoming and dedicated community. For over 30 years, we've helped prepare our students to sit for the state board exam and make their mark in the beauty industry.
If you have a passion for beauty and are dedicated to learning your craft, beauty school could be perfect for you. We don't expect you to be perfect or know it all. That's what school is for! With the support of your classmates and our seasoned instructors, you can grow your talents and make your dreams a reality!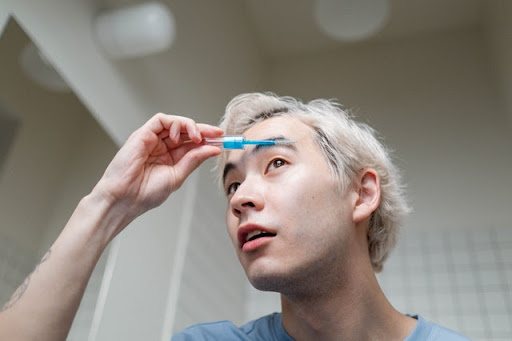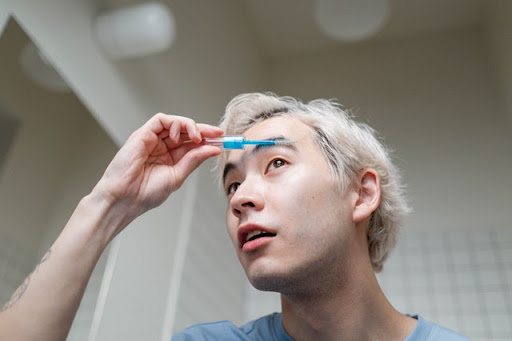 2: The Beauty Industry is Only for Women
There's always been an assumption that the beauty industry is just for women. However, there's been plenty of amazing male beauty professionals who are living proof that this belief doesn't hold up! From hairstyling legend, Sam Villa to our founder Xenon, there's plenty of room for everyone in the beauty community.
When we talk about men in beauty, you might think we're only talking about barbering, hairstyling, and education. While those are great, men can be a part of skincare, makeup, and other fields in the beauty industry. In fact, brands like ASOS and MMUK Man are making sure that men know their cosmetics are created for them.
And at Xenon Academy, we want everyone who loves beauty to live their dreams and pursue their passion! No matter who you are, we can't wait to help you learn all the exciting opportunities this industry can offer.
To learn more, check out our blog to see just some of the men who are making their mark in the beauty world!
3: You're Not Smart If You Want to Go to Beauty School
Many people think beauty industry jobs are easy. When a job seems easy, people tend to assume that you don't have to be smart to do it. This couldn't be further than the truth when it comes to beauty.
If your goal is to become a beauty professional, you may feel like a scientist. As a beauty expert, you have to understand the science behind beauty techniques. Think about everything a barber or cosmetologist has to know about hair and skin. This knowledge is essential in safely making their clients' hair dreams become a reality. Clients depend on beauty professionals to know this information and trust them to safely provide a multitude of different services.
How many careers can you think of that incorporate not only science but business know-how? Beauty professionals like cosmetologists need the people skills to build a healthy, reputable book of business. Their well-rounded knowledge of business and technical skills is why beauty professionals deserve to be acknowledged for their intelligence and dedication.
During your education at Xenon Academy, you can study multiple beauty and business techniques. That way, you can feel proud to be another intelligent and creative person working in the beauty industry!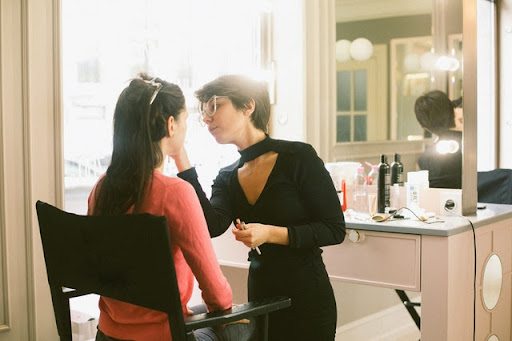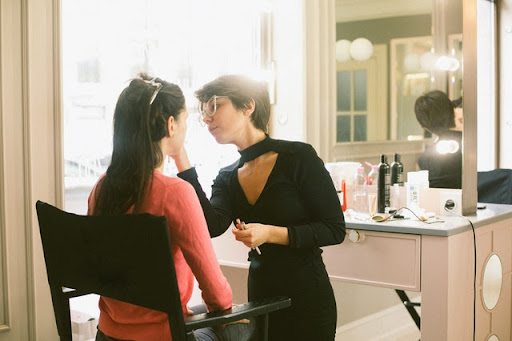 4: If You Go to School, You'll Drop Out
Many people assume that people who enroll in beauty school aren't as dedicated to their education as those who enroll in a traditional college. However, we have seen that when people are driven to reach their goals, they rarely give up.
Here are some reasons why we believe that beauty school students are more likely to graduate:
They get a career-focused education. Students learn about theories and skills that they can use in their careers after graduation. There are no general education classes that are irrelevant.
Beauty school is less of a time commitment than a traditional college. Depending on the program and the schedule, many beauty programs can be completed in a year or less.
Beauty schools are great for people who learn by doing. This is something traditional colleges lack. We have found when students find something that works with their learning style, they stick with it.
While we can't speak for all beauty school students, we can speak to the many years of experience we've had as a beauty school. If you're still worried about beauty school and drop-out rates, reach out to us! We'd be more than happy to get to know you and address your concerns.
5: You'll Never Have a Successful Career
There seems to be this myth that you have to choose between stability and passion. Many people think that you can't create a stable career doing something you love. Luckily, the beauty industry can offer the best of both practicality and passion!
This isn't a total surprise. Think about how many people rely on beauty professionals to give them the latest looks. And this isn't just limited to hair salons. All beauty professionals use their creative talents to help people feel confident. These are just some of the career options that could be available to you as a beauty graduate:
Beauty Writer
Platform Artist
Makeup Artist
Salon or Spa Owner
Product Representative
Social Media Influencer
Skincare Specialist
Brand Ambassador
And More

Be Empowered
At Xenon Academy, we don't want misconceptions to stop you from reaching your potential. Attending beauty school can be a great way to launch yourself into a rewarding and successful career.
If you want to pursue an education in beauty, contact Xenon Academy! You can learn more about our programs, financial aid*, enrollment, and so much more.
We can't wait to get to know you and help you achieve your goals!
*Financial Aid available to those who qualify.