September 12, 2019
Meet Our Admissions Team
Our goal at Xenon Academy is to help students pursue their goals of becoming beauty professionals. We are here for them every step of the way, from considering enrollment to graduation and beyond! A huge part of the process is our amazing admissions team. All of them have experience as beauty professionals, salon owners, and educators. They know exactly what it takes to thrive in the beauty industry and can help students achieve their dreams.
Meet Ashley and Carol, our incredible admissions team members, and how they can assist you in success at beauty school and beyond.
Grand Island
Ashley is fundamental to the admissions process at our Grand Island campus. They get to know each student on an individual level so that they can learn how to best encourage and assist them in school.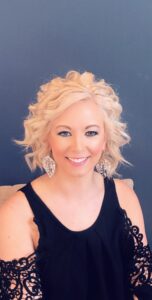 Ashley Sheckler: Director of Grand Island
Ashley has been in the beauty industry for nearly 20 years and as a licensed educator for 17. She has a lot of experience from her multiple careers, which include owning her own salon, being an educator, and now working as our campus director and admissions support. Her experience and skills leave her well-equipped to know how to best help each student with their dreams. Ashley is dedicated to teaching students and encourages each student make the most of their education.





Carol Dawson: Director of Client Services
Carol has been a part of the Xenon Academy family since 1983. She has a strong history in beauty as a licensed cosmetologist, stylist, salon owner, and educator before becoming Director of Client Services at our Omaha campus. With experience as a licensed beauty professional in eight states, she knows what it takes to thrive across the industry and nation. Carol uses her knowledge to support students pursuing their goals.




What is the Admissions Process Like?
Our admissions team will most likely be the first people that you talk to at Xenon Academy. Once a prospective student fills out a form or requests information Carol or Ashley will reach out and schedule a tour. The tour is an opportunity to see the campus, go over tuition, attendance, and answer any questions about beauty school.
This time is also for our admissions team to get to know you. They will ask questions about your goals, what you're like as a student, and what you see for your future. Opening up will make it easier for them to assist you in getting where you want to be! They can be your support system throughout your time at Xenon Academy and beyond. Even while you are considering beauty school, please reach out! Carol and Ashley have been exactly where you are and will be able to help address your concerns and anxieties.
Common Concerns
What Will My Future Look Like?
Many people worry about if a future in beauty can be rewarding and financially sustainable. Our admissions team is an example of how to create a stable and fulfilling career in beauty. You can look to them to see what your future could look like! Ask them about the pros and cons about different career opportunities that are available to licensed beauty professionals. Because they have so much experience, they can help you find a path that best matches your personality and aspirations.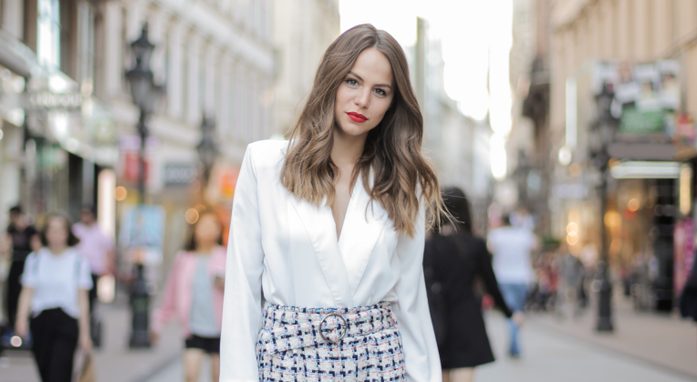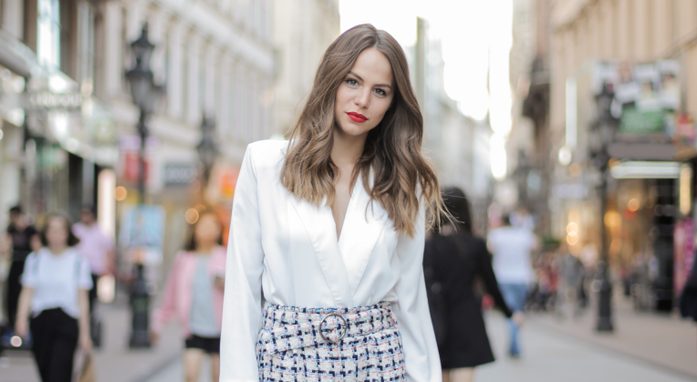 How Can I Succeed at School?
"This is [our students'] happy place. They have a lot of things going on in their home life and this is the one place they can go and show their talent and their artistry." -Ashley
One of the biggest keys to success in life is having a support system. We strive to be there for each of our students at Xenon Academy. And we do what we can to create a culture of family and support. Some of our students commute over an hour to get to school! This can be hard during the winter months and it is not uncommon for students that live close to campus to open up their homes during storms and bad weather. This is just one example of how, at Xenon Academy, you are part of our family.
Sitting for State Exam
Cosmetologists and estheticians tend to be creative thinkers. This is often why they are attracted to the beauty world! It is not uncommon that there is anxiety of taking and passing tests. Our admissions team will help with how Xenon Academy focuses on test preparation so that graduates feel ready to sit for the state exam and become a licensed professional. We provide tips for testing recall as well as ways to manage anxiety.
Helping Students Achieve Their Goals
Our goal is to help each student achieve their goals. We will provide all the support and encouragement that we can. No matter what your questions or concerns are about attending beauty school, we are here to help work through them. Let Ashley or Carol know what you are thinking about and they will be able to guide you through. Remember, they've been where you are and have gone on to help many successful beauty professionals get through their education!
Advice For Aspiring Beauty Professionals
Beauty school can be an opportunity for you to stretch and grow in new ways. While juggling personal life and other responsibilities, it might seem like a lot. Don't forget to stay focused on your long-term goals. This could be a stepping stone to a rewarding and fulfilling future!
"This will be one of the most rewarding things you will ever do – helping others look and feel beautiful, accepted and understood!" – Carol
"Follow your dreams. Let your artistry show and don't let anybody stop you in your tracks… Times will be tough but having this is a career for a lifetime." – Ashley
Ready to Get Started?
Are you feeling excited about an education in beauty? We offer programs in cosmetology, esthetics, and *barbering*.
Contact us today and schedule a tour with our incredible admissions team. They are ready and excited to meet you!
*Our barber program is currently only available at our Grand Island location.
You May Also be Interested In: