March 25, 2021
Cosmetology VS Esthetics
If you're curious about getting started in the beauty industry, you may have a lot of options to choose from! A big decision for many students is whether to study cosmetology or esthetics. If you are passionate about hair, cosmetology may be a good fit for you, whereas if you want to study skincare and makeup, either program could work! Find out more about our cosmetology and esthetics programs at Xenon Academy and see which might be the best choice for you.

What is Cosmetology?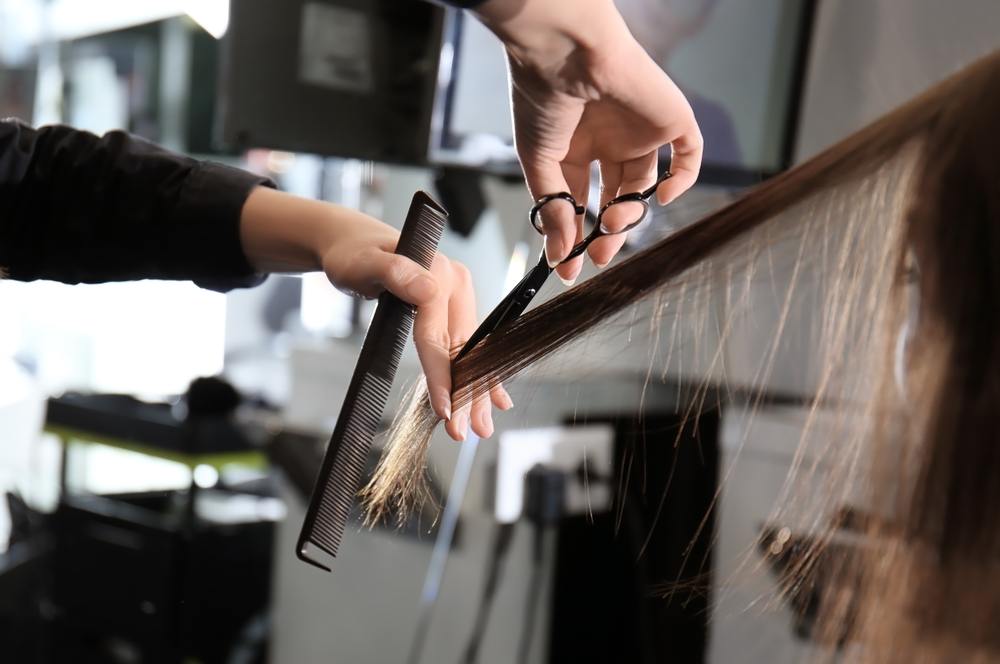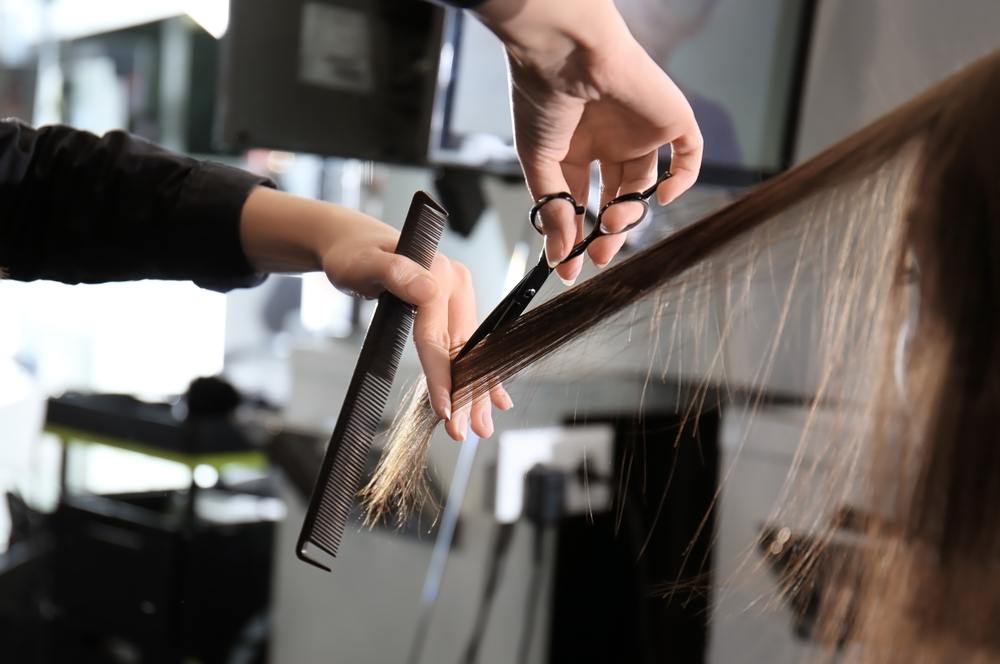 For many, cosmetology is considered the foundation of the beauty industry. Cosmetology includes many skills, techniques, and industry best practices. A licensed cosmetologist can style, cut, and color someone's hair. They can also perform many skills a licensed esthetician can, such as makeup and lash application and skincare services. Cosmetology involves much of the esthetician curriculum but allows students to learn additional skills so they may be competitive industry experts. A licensed cosmetologist has spent hundreds of hours perfecting their skills so they can enter the beauty industry confident and ready to succeed.
What's Included in Our Cosmetology Curriculum
Our cosmetology program at Xenon Academy is 1,800 hours, which gives us plenty of time to work both one-on-one with our students in the classroom and give them plenty of practical experience in our student salon*. Our staff strives to individualize learning needs and incorporate the latest industry practices into our curriculum. This allows our students to graduate and feel prepared for their lives in the beauty industry after graduation.
Our curriculum includes:
Hair sculpture
Creative color placement
Texture services
Hair design
Skin care techniques
Makeup & lashes
Menswork
Guest service training
Salon and social media marketing
Income strategies
& More!
We are proud to be a Pivot Point® Legacy Partner School so that we can utilize the curriculum and course materials by Pivot Point® International. Pivot Point has been training future leaders of the beauty industry for well over five decades, and we take our curriculum seriously. We too push our students to be game-changers in the beauty industry and to make their mark in their careers.
We provide scheduling options for our cosmetology program that can allow students to fit beauty school into their busy lives. Contact us to find out more about our schedules and see which one might be perfect for you!
What Careers Are Available in Cosmetology?
After graduating and gaining a license in cosmetology, you could have so many opportunities for your future! Because a cosmetologist learns so many skills in their time in school, their career opportunities may be considered the most diverse within the beauty industry. As a licensed cosmetologist, you could have the opportunity to work as a:
Hairstylist
Salon or spa owner
Movie/TV stylist
Hair color specialist
Makeup artist
Lash artist
Beauty influencer
Beauty marketer
And more!
As the beauty industry evolves and changes, new careers are being created every day. Beauty can be a challenging career, but those challenges can yield the best rewards. If you value your creativity, helping others, and working in a fast-paced environment, a future in cosmetology could be perfect for you! Contact us today to learn more about our upcoming start dates for our cosmetology program and see if Xenon Academy is perfect for you.
What is Esthetics?
Esthetics covers several skills, including skincare, makeup application, waxing, and more! Esthetics can be a great option for someone who wants to work in the beauty industry, but is not interested in learning how to style or cut hair. Many of the skills a licensed esthetician can perform can also be performed by a licensed cosmetologist. Find out more about what it takes to become a licensed esthetician and see if esthetics or cosmetology is a better fit for you.
What's Included in Our Esthetics Curriculum
Our 600 hour esthetics program is designed to teach students the foundations of skincare and makeup application and prepare them to pass Nebraska's Board Licensing Exam. After learning introductory skincare basics followed by advanced procedures, our students can gain hands-on experience working in our student salon. Our curriculum includes:
Skin resurfacing
Preventive & corrective procedures
The art of cosmetics
Spa body treatments
Spa and social media marketing
Client communication
Income strategies
& More!
If you would like to learn more about treating others' skin and what it takes to work in a spa or clinic setting, contact us! We can tell you more about our esthetics program and help you determine if our esthetics or cosmetology programs would be a better fit for you.
What Careers Are Available in Esthetics?
Once you graduate and obtain a license to practice esthetics, you may be wondering what your future will hold. As a licensed esthetician, you could have different opportunities to work in the beauty industry. You could work as a:
Skincare specialist
Spa owner
Makeup artist
Med spa esthetician
Beauty influencer
Brand marketer
& More!
Your future as an esthetician can be exciting and open many doors for you. If these careers sound interesting to you, you may also want to consider a future in cosmetology! These careers can all be available, but with additional skills that come by studying cosmetology, you could be a more competitive candidate for even more careers. Contact us to discuss our programs and see if esthetics or cosmetology would be more beneficial for your future!
Which Program Should You Choose?
Choosing between esthetics and cosmetology can be a big step towards your future career in the beauty industry. Consider the following questions and see if one program seems like a better fit for you:
Do I want to learn how to style hair?
Am I interested in coloring hair?
How much would I like to focus on skincare in my career?
Would I like to become a makeup artist?
Would I rather work in a salon or spa?
Our admissions representatives would be more than happy to discuss each of our programs with you and see which best fits your schedule and needs. If you're ready to learn more, contact us! We look forward to discussing your options with you.
The Benefits of Learning Cosmetology
If you're still wondering if you'd like to study esthetics or cosmetology, we'd love to tell you more about the benefits of learning cosmetology. Though our cosmetology program is longer than our esthetics program, our students learn a wide variety of skills that can allow them to pursue far more future careers. A licensed cosmetologist can perform the majority of the skills required to be an esthetician, but they also learn how to style, cut, and color hair. The ability to work in a spa or salon and offer hair and skincare services can make cosmetologists a competitive choice during the hiring process.
Get Started at Xenon Academy
If you're ready to take the next step towards your future in the beauty industry, let's talk! We'd love to tell you more about our programs, schedules, and financial aid* options. Contact us today to schedule your tour and get a feel for our school culture. We have campuses in Omaha and Grand Island, contact us today to get started!
*Services provided by students under the direct supervision of licensed educators. ⁠
*Financial aid is available to those who qualify.