May 27, 2022
What's the Difference Between Cosmetology and Barbering?
So you have a passion for hair but aren't really sure which direction to take. Luckily, you only have to decide between two programs, cosmetology or barbering. If you are wondering which hairstyling program is right for you, then read more to learn what you can expect from a barber and cosmetologist career. We have the information you need to prepare for your beauty school journey and further your education.
COVERING ON THE TOPIC OF COSMETOLOGY
Cosmetology is more than just styling and coloring hair. It is known as the beauty industry's main foundation. Most cosmetology programs offer a variety of courses in makeup application, nail technology, facials, and more. If you are someone who not only loves hair tutorials on Instagram and TikTok, but also enjoys following make-up and nail social media profiles, then this could be a really fun program for you! 
There is never a boring day for a cosmetologist! As a licensed cosmetologist, there are a variety of services to offer, rather than just specializing in only one area. A few career opportunities to look forward to in cosmetology are: 
Hair Stylist:

As a hairstylist, you can expect to learn about the latest trends in coloring and cutting. In this course of study, you can learn a lot about performing the perfect style for enhancing a client's physical appearance. Hairstylists can work in hair salons, movie sets, and even at nursing homes.
Lash Technician:

If you have an interest in

lash lifts

and eyelash extensions, a lot of cosmetology programs include these types of courses in their curriculum. It's no secret that lashes are a popular trend among those who have a passion for makeup and the beauty industry!
Nail Technician:

Growing up,

Did you love giving your friends and family members manicures or pedicures? If so, then a cosmetology program can expand your knowledge and creativity as you learn more about nail care.
Makeup Artist:

A makeup artist can work for

weddings

or in the film industry. This is an exciting career path to take as someone who enjoys meeting new people and discovering different opportunities.  
Esthetician:

An

esthetician

specializes in skin beautification. So if you are someone who loves giving skincare advice to friends and enjoys helping others feel more confident in their own skin, then this is a direction you could take as a cosmetologist. During your beauty school studies, you could learn a lot about the

differences between cosmetology and esthetics

. Who knows, during your curriculum courses you might even become more interested in our

esthetics program

.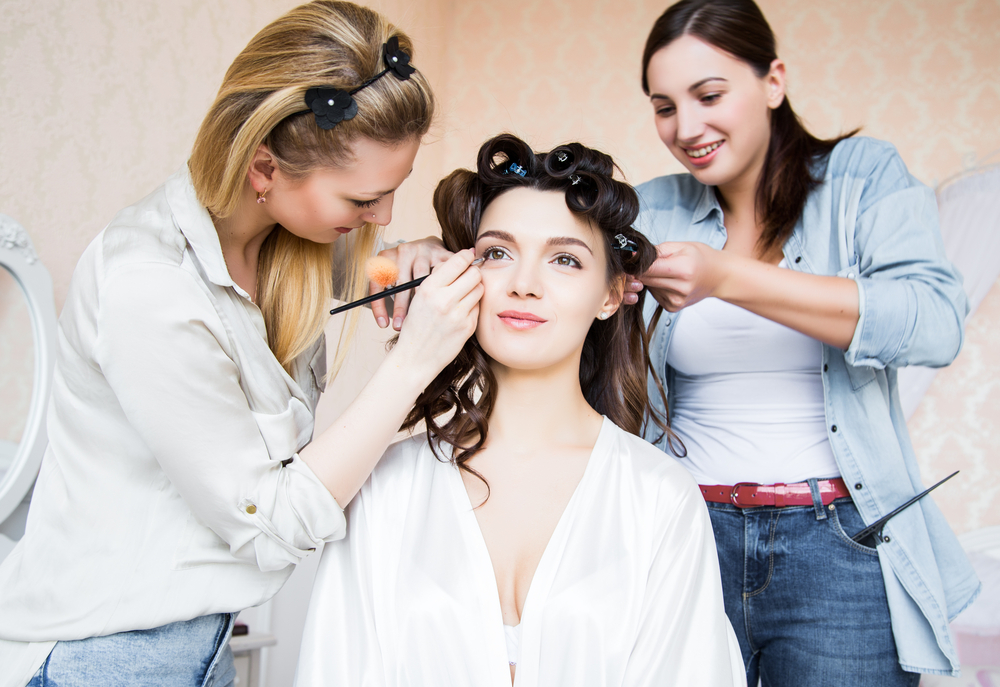 STUDYING COSMETOLOGY AT XENON ACADEMY
Are you ready to learn about the art of hair? At Xenon Academy, we are all about keeping up with the latest trends in the beauty industry and have learned from experience with what works when advertising for your business. If you are currently living in Nebraska or looking to move to the beautiful state, then we have the cosmetology program for you! We love working with passionate students to help them to grow and feel confident in their skills! Our curriculum focuses a lot on customer service, income strategies, and building a business. Our curriculum offers courses in: 
Hair Coloring

Massage & Facials

Anatomy 

Chemistry

Manicures, Pedicures, and Nail Enhancements

Business Management

Salon Success

Career Prep

Professional Ethics

And More! 
UNDERSTANDING THE BASICS OF BARBERING 
The barber industry commonly performs services for men who are looking for hair cuts, styling, shaving, or grooming of their facial hair. If beard or mustache maintenance and men's haircuts sounds exciting to you, then barbering may be the right fit for you. A career in barbering could be a great option for you and there are a lot of benefits to look forward to! Not, to mention, barbering comes from an interesting, long history that you can learn all about during your studies at Xenon Academy, 
There are a variety of career opportunities you can experience as a licensed barber. A few careers you can have with a barber's license are: 
Working for Events:

Maybe you don't see this as being a full-time career, but rather work as a freelancer who gets hired for gigs or events. Similar to a cosmetologist, you could possibly find yourself working at a wedding or theater production. If you love trying out different experiences and meeting new people, this could be a great creative opportunity!
Product Developer:

At barber school, you are going to become familiar with a lot of hair styling products, treatments, coloring, and different hair styling tools. You can take a few chemistry courses where you may discover a passion in developing your own products and working with well-known brands.
Your Own Boss:

As a natural leader, working as a self-employed barber could be the route to go, rather than working for someone else at a barbershop or salon. This allows you to choose your own schedule and hours. Also, if you wanted to, you could even work from the comfort of your own home.
Barber School Teacher:

If you get a kick out of teaching others what you know, then this is a career option to look into once completing your own training at a barber school.
Whichever journey you decide to take, we highly recommend learning marketing skills. Xenon Academy understands the importance of having marketing and business skills, especially as a self-employed barber.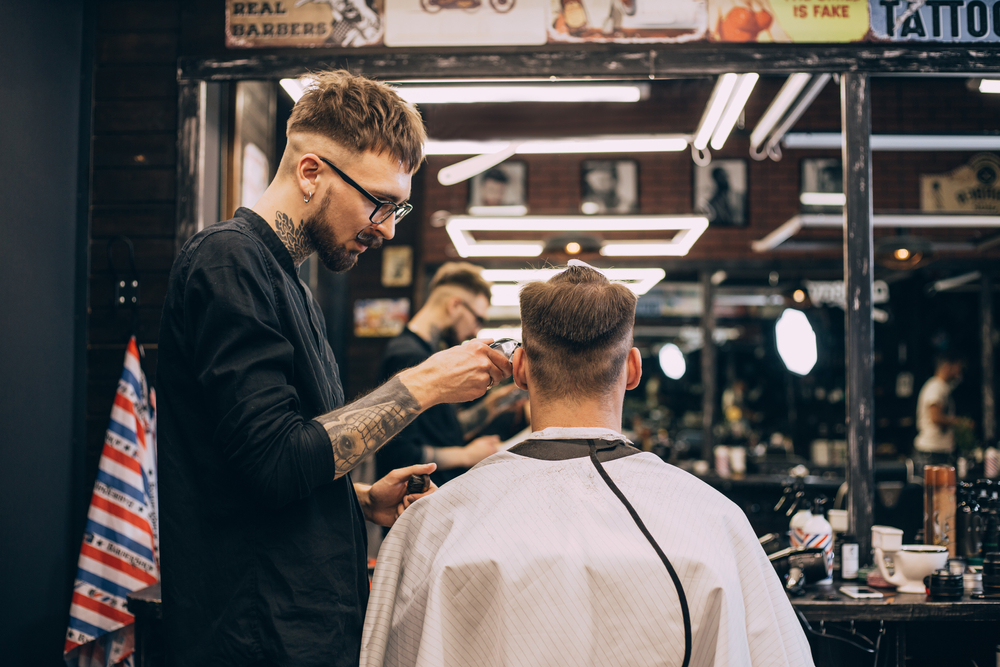 XENON ACADEMY'S BARBERING PROGRAM
Our barbering program is a great course of study to help you feel more confident with your skill set. We have instructors who are passionate about barbering and care about their students.  You can make a difference in someone's life when you learn more about the importance of proper hair application, quality customer service, and healthy hair and scalp practices. At Xenon Academy you can expect to learn more about:
Hair Coloring

Facial & Shaving Design 

Hair Design

Facial Massage & Treatment

Chemical Relaxing

Anatomy & Chemistry

Business Management

Career Prep

Salon Success

Rules, Regulations, and State Law

Professional Ethics

And More!
ARE YOU READY TO LEARN MORE?
Now that you have learned more about the difference between cosmetology and barbering, you are ready for the next step! If you are interested in learning more about our Omaha or Grand Island, Nebraska campuses, then book a beauty school tour with us today and we can answer any questions you have regarding our different programs! 
Contact us for any questions you have about our curriculum and our admissions team can get you started with your beauty school journey!